We're almost ten years old! Our Jaipur office initially consisted of Nur and Sakshi running the entire show, and today the family has expanded! We've created a system that works for us beautifully, each person is an integral part of the team. There is a lot of laughter at work, a lot of teasing, and a lot of sharing of food – an essential part of the day. We wouldn't have it any other way!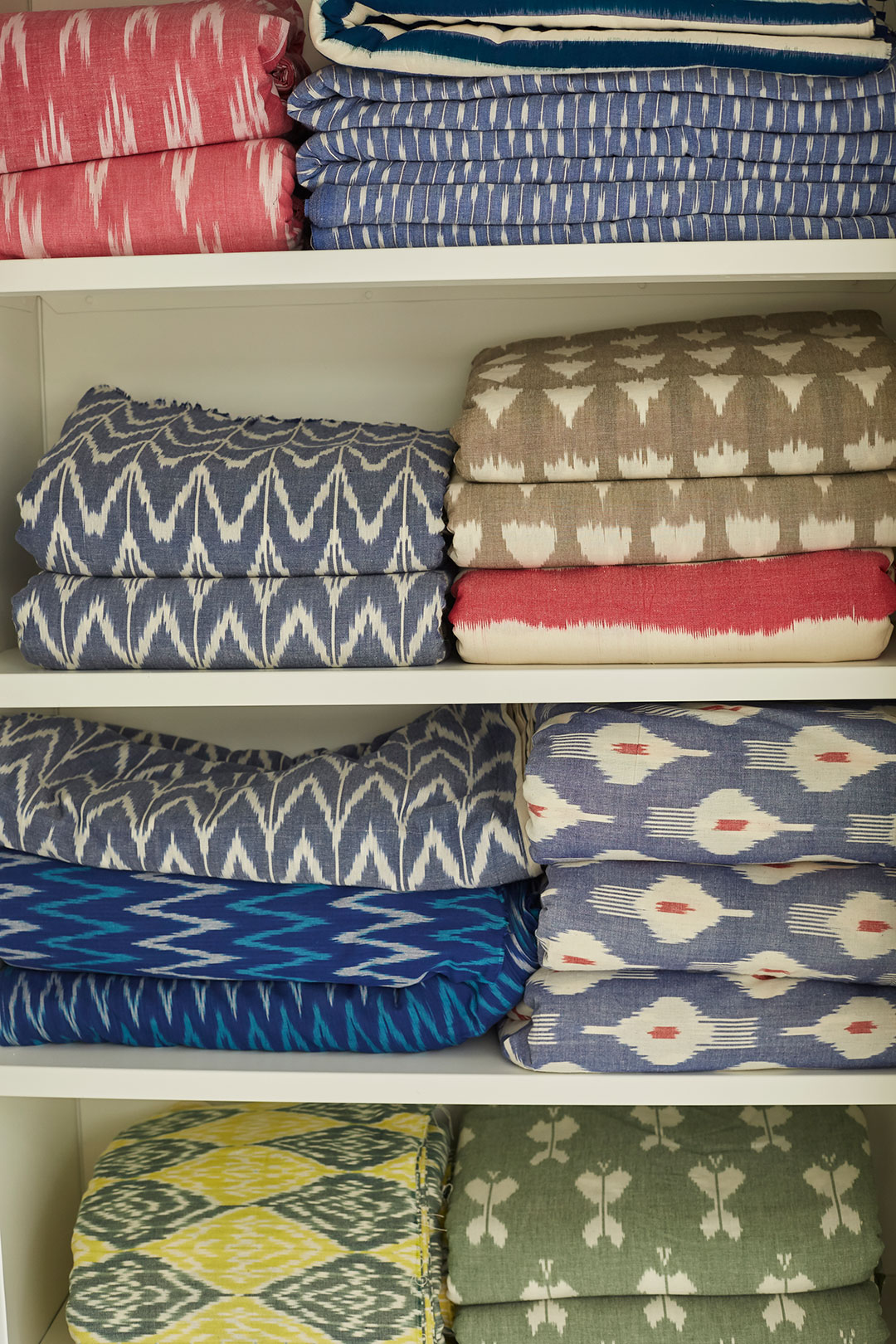 We have different departments at the office with specific specialties.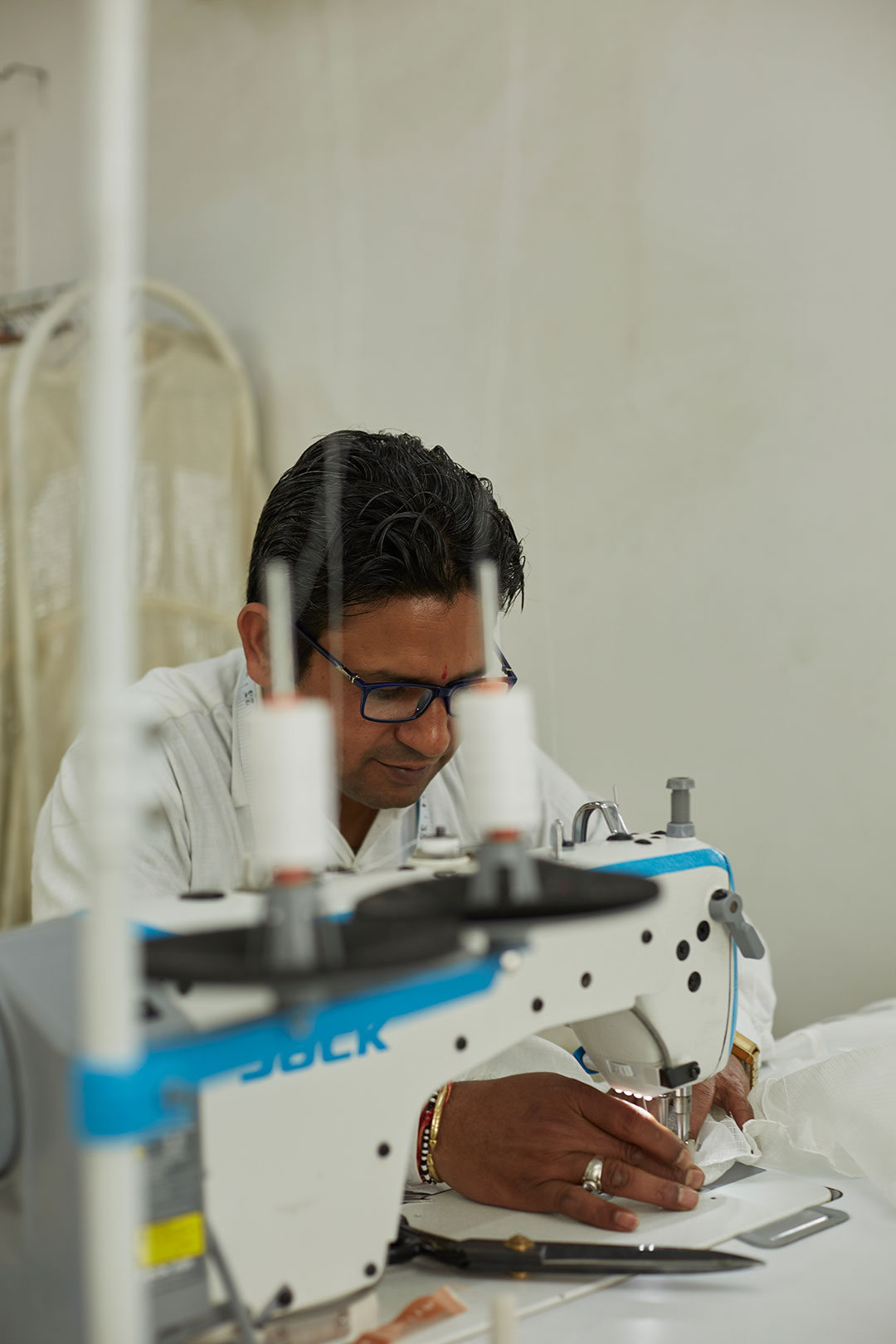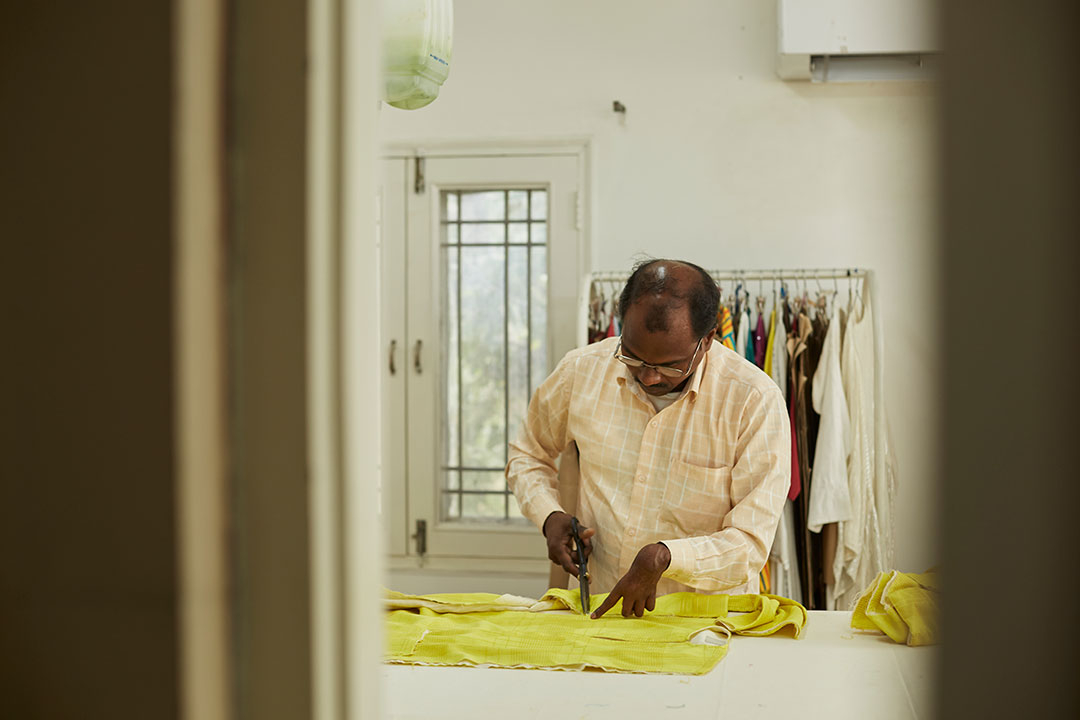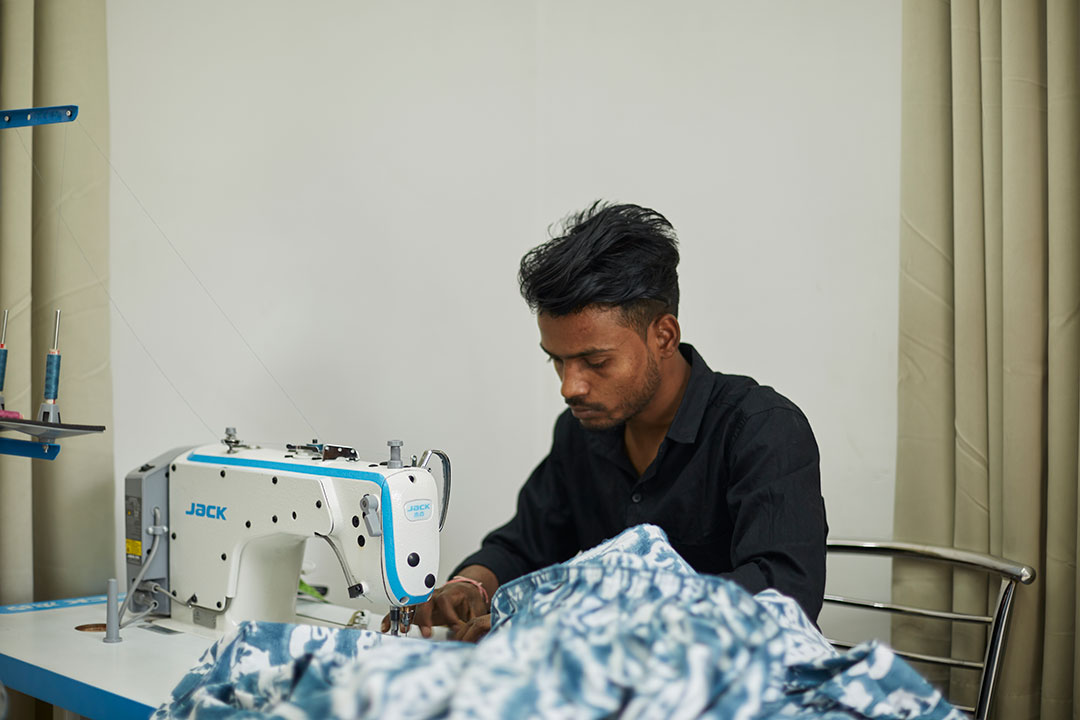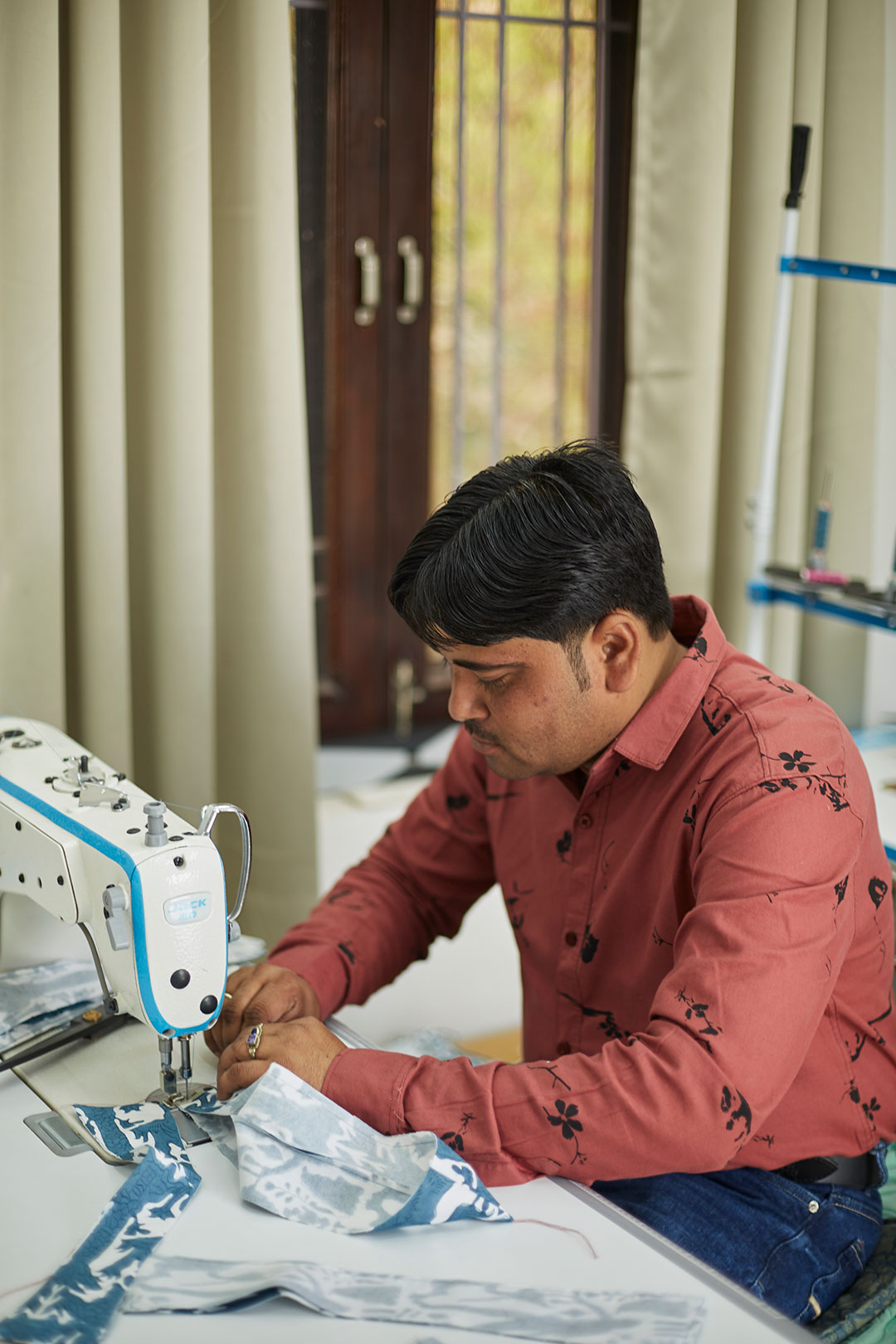 Our stitching unit is made up of four tailors Amit Ji, Kailash Ji, Jitendra Ji, and Deepak Ji now, who listen to a great music playlist.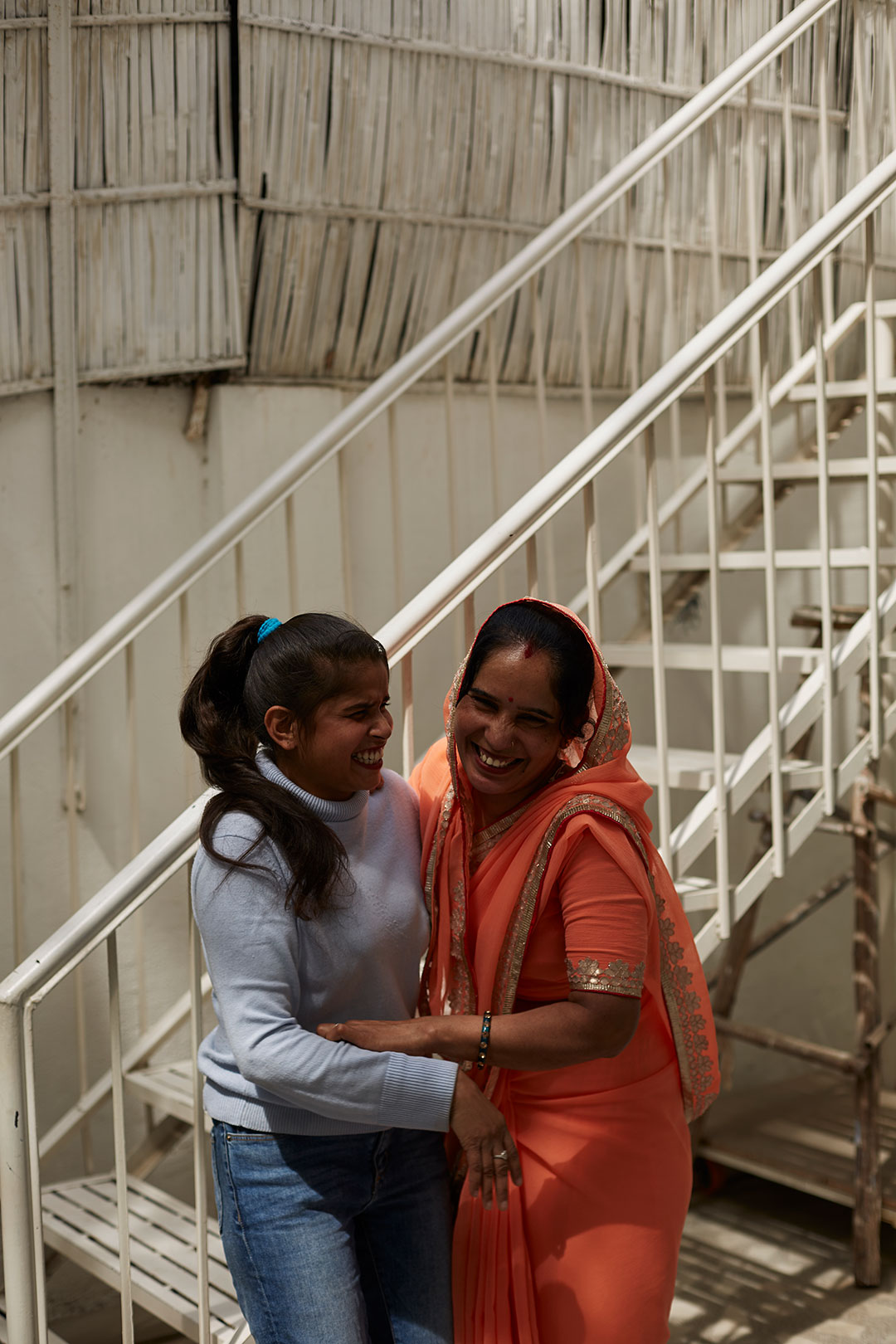 Manisha Ji and Kanta Ji, make the best chai, they know exactly how each team member likes their own brewed and spoil us by catering to our tastes!  They also make excellent Italian coffee and an affogato for when it's really hot outside.  They take care of the bungalow and showroom making sure it's spick and span.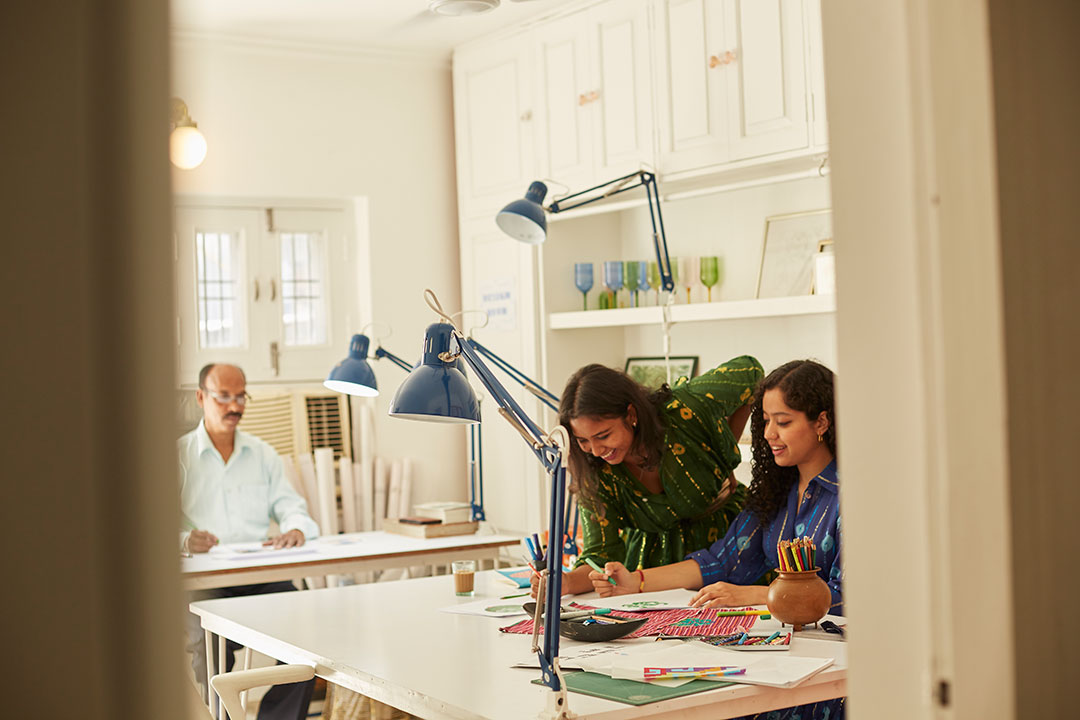 Our design room is where the magic happens.  Garima, Reetika, and Harish Ji design our beautiful products with Nur.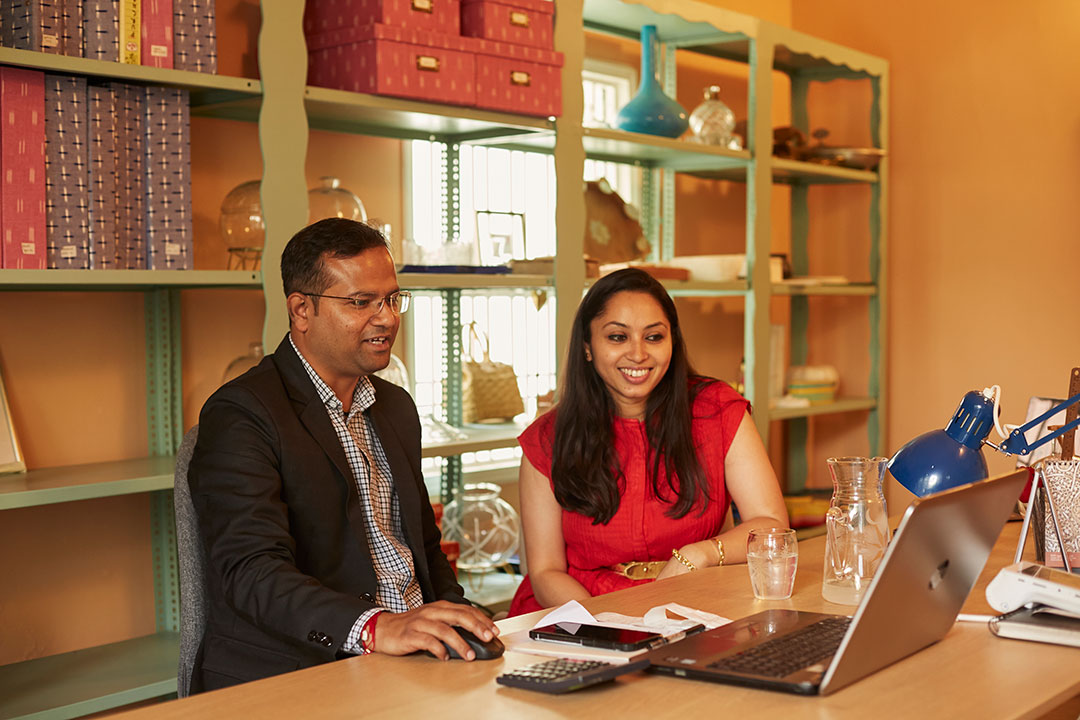 While in the admin room Sakshi and Vimal make sure the machine is well-oiled and everything is running smoothly.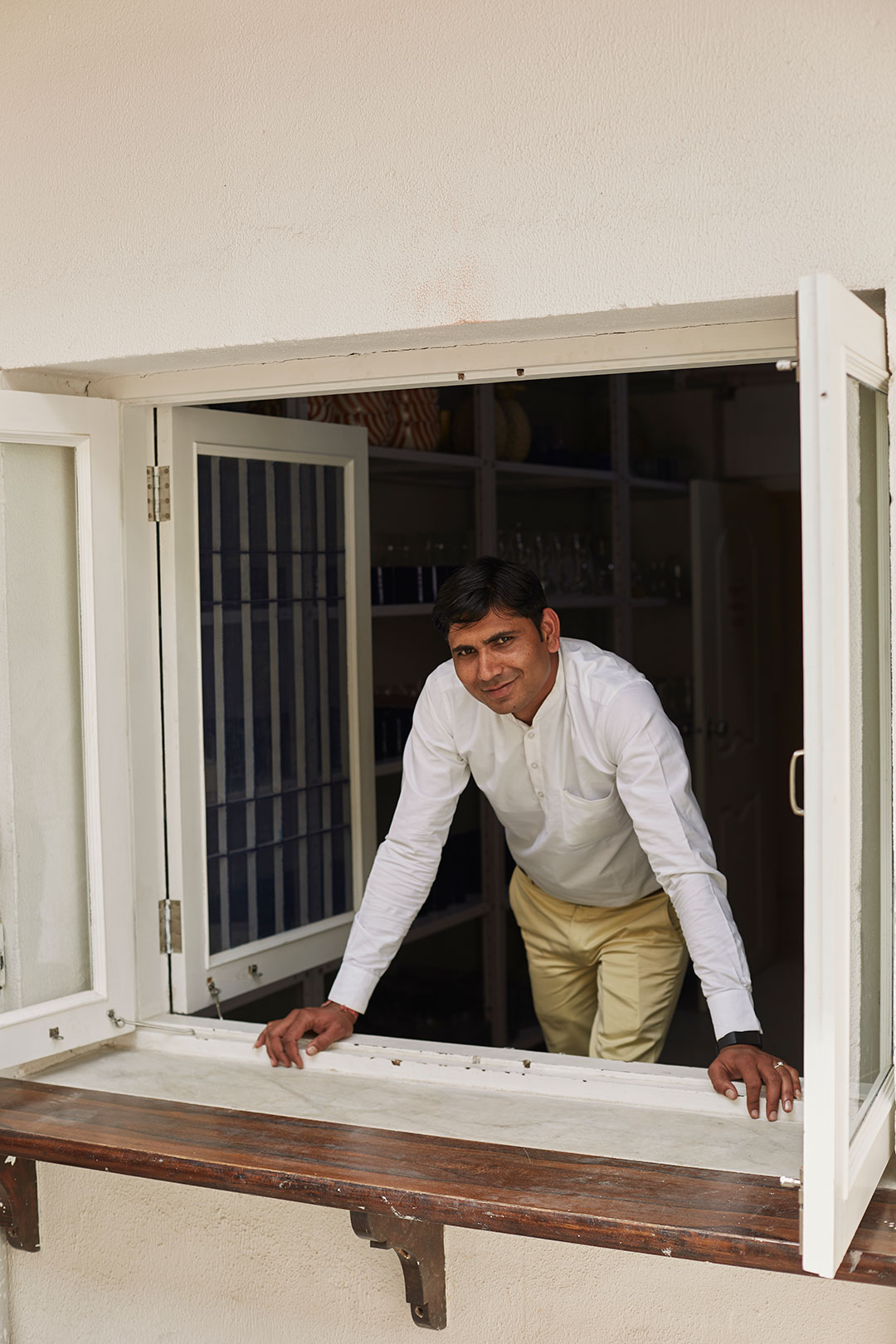 Once products are ready they go through quality control first with Banwari Ji, who is a liaison between us and the artisans.  He often follows ups with them at the workshops.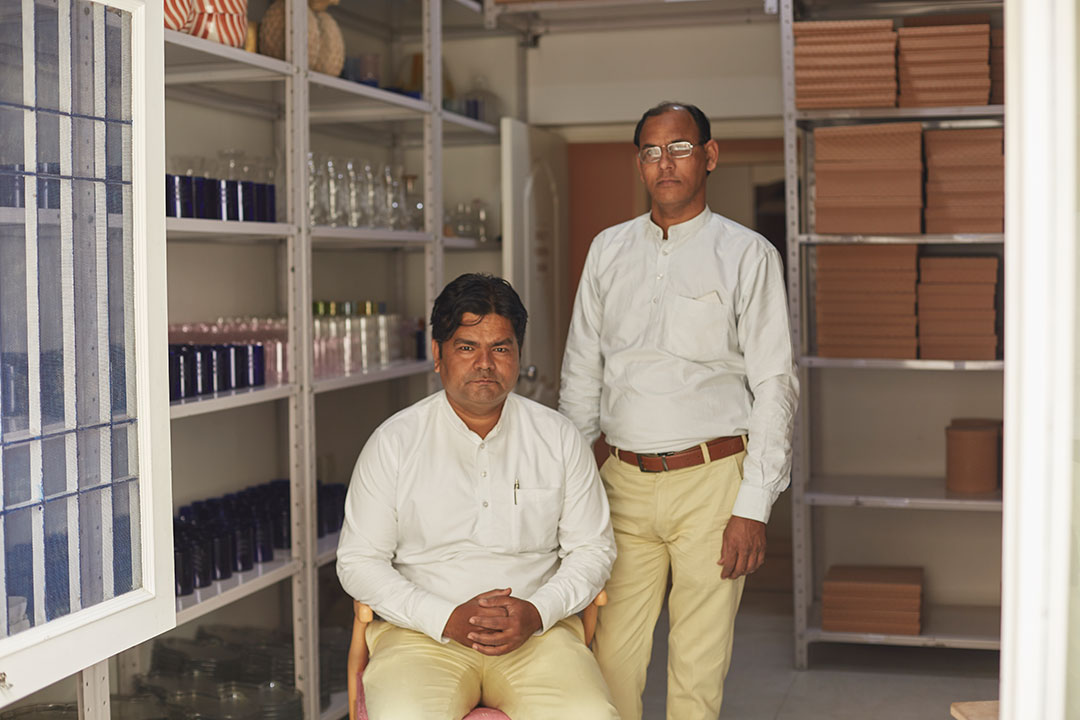 Abdul Ji and Raess Ji check the products in our stock room before they are sent to the Show Room or uploaded on the website.
Please visit us at the Bungalow so you can meet everyone, and have a delicious Chai or coffee…