Occasionally, you stumble across a recipe that becomes a staple on your table.  One of these recipes is this Ottolenghi aromatic hummus.  What I love is the taste of ginger with the chickpeas and the crunch of the fried aromatics on top.  For the chickpeas, I usually pick up the freshly cooked ones from the local Nukhy and Bagela shop.  It is much easier than soaking and cooking your own chickpeas, and tastes better than canned ones.  Below is the simple and quick recipe, which is perfect for a table filled with other mezze platters.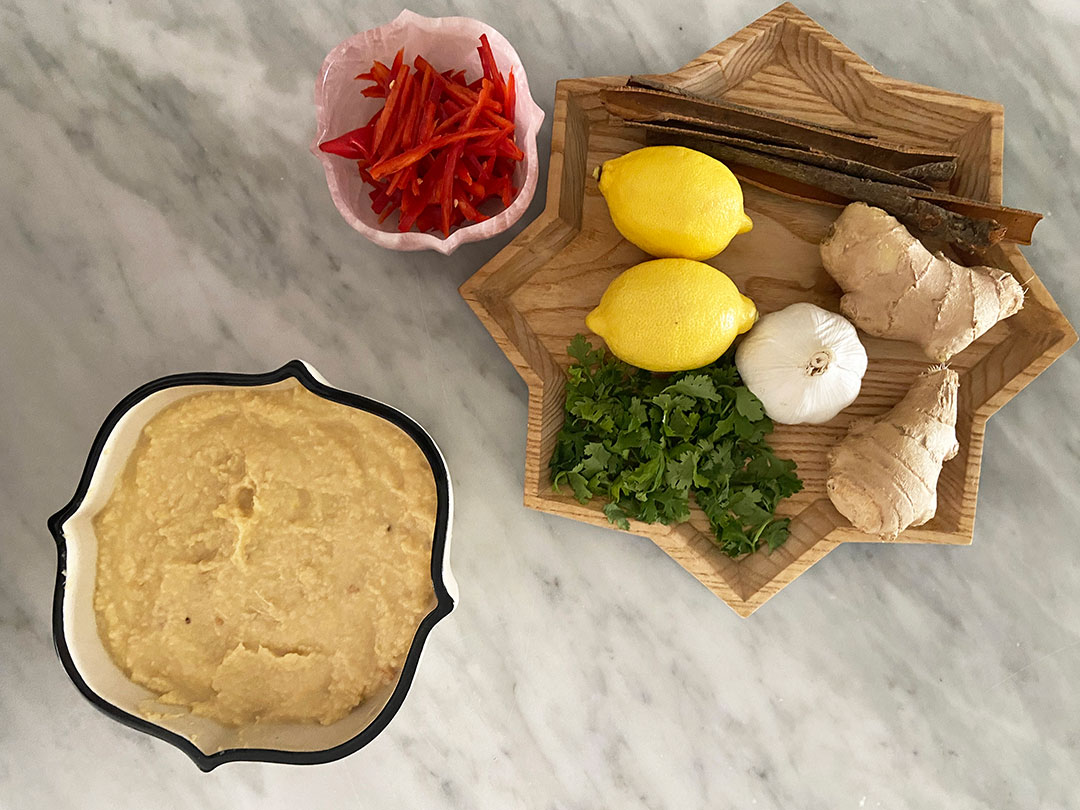 Serves Four as a Starter
Ingredients
Hummus
300g Cooked or Canned Chickpeas
10g fresh ginger, peeled and finely grated
1 tbsp olive oil
1 tbsp tahini
1 small garlic clove, crushed
2 lemons: finely grate the zest to get 1 tbsp, then juice to get 3 tbsp
2 tbsp ice-cold water
Flaked sea salt
Fried Aromatics
90ml olive oil
3 red chilis, deseeded and finely sliced
3 large garlic cloves, thinly sliced
15g fresh ginger, peeled and julienned
2 cinnamon sticks
15 g coriander stalks, cut in 4cm lengths, 2 tbsp picked leaves to serve.
For the best crispy bread for dipping, I used fresh sesame-topped Irani bread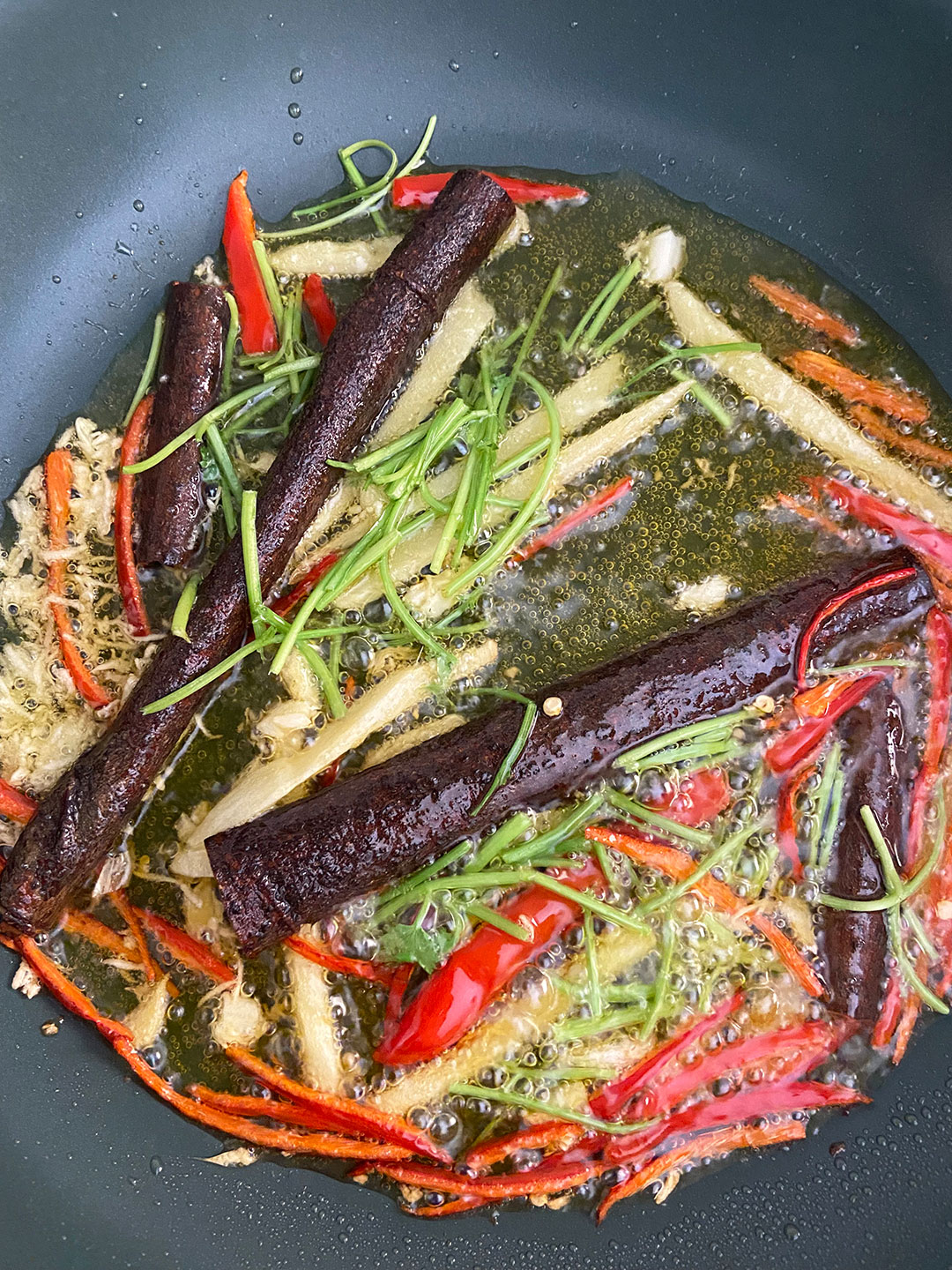 Put all the ingredients for the hummus and ¾ teaspoon of flaked salt into a food processor and blitz until smooth. I personally do not make it smooth; I like to keep a little texture from the chickpeas.  Make sure you scrape the sides as you go if necessary.
As for the aromatics, heat the oil in a frying pan on medium heat. Once the oil is hot add the chilis, garlic, ginger, and cinnamon and fry for 4-5 minutes, stirring every once in a while to separate the garlic slices until they become golden.
Spoon the hummus onto a large plate or bowl, creating a shallow well in the center with the back of the spoon.
Spoon the aromatic oil inside the well and top with the friend aromatics and the fresh coriander. Make sure you have your favorite toasted bread to serve with.
Recipe modified from Ottolenghi's Flavour Cookbook
Shop ceramics here.