Noor
My mother has breakfast in bed daily, and always has fresh flowers delivered weekly, so when it came time to treat her for Mothers Day- it had to be something different. We knew that the greatest trear for her and if we wanted absolutely anything- it would be to give her what she loved the very most- "thumbs". This was her favorite foot massage using what we had in the 90s in Kuwait- The Body Shop peppermint cream. This tactic was used for any celebration, Mother's Day, her Birthday, and most commonly- when asking her permission to sleep over at Nur's!  
Nur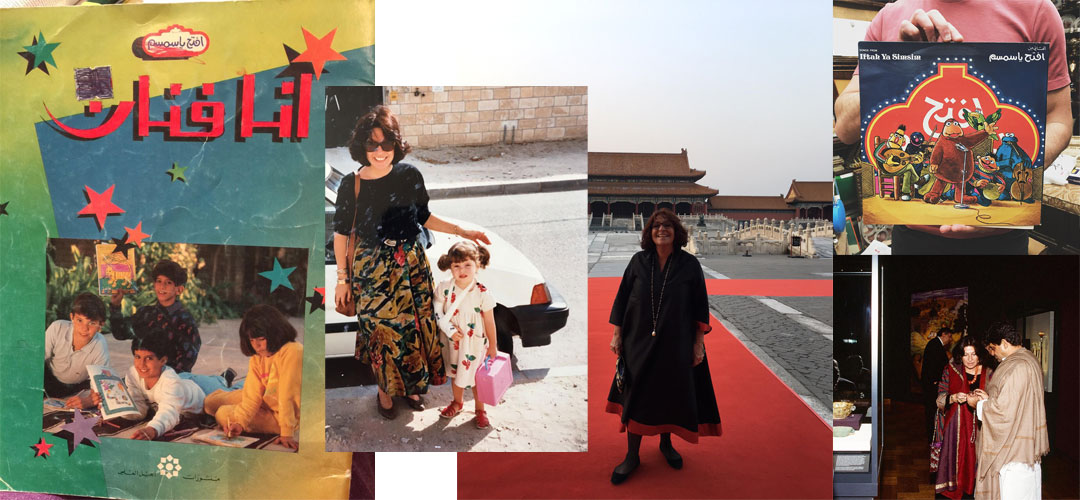 We weren't allowed pets at home. Not for the normal reasons, but because my mother knew that like most children, our excitement to take care of these pets would wane, and the chore would be passed on to the adults in the house, the fear of the pain of potentially losing them. So for one particular mother's day, my sister and I thought it would be a fantastic idea to take a small trip to the pet store in 'Old Salmiya', because – who can say no to a gift. Our budget was tight but it allowed for a good medium-sized fish tank, a couple of fish, and some good old fluorescent plastic accessories. Oh, and a loud oxygen tank. Very proud, we brought prized, noisy gift home to our mother and placed it in the center of her room. She was initially peeved, to say the least, but those fish had the longest life of any fish I've ever met in a tank! Happy Mothers Day Mama! 
Hussah
My mother retired from her regular job in her forties and decided to pursue her love of painting.  She started to take painting classes with the most amazing woman Tamam Akahal, and she used to always let me tag along.  I was always given paper or canvas, and some paints.  That's where my love for watercolors comes from.  I remember when I was nine years old my mom was invited to show in a group show that was part of the Kuwait Book Fair.  The organizer at the time saw my paintings and asked my mom if I would like to participate! I got to show my work to amazing local artists.  The love of art was developed early, and my mom and I still connect through it.  Two days ago, she asked me to look at her latest work, and critique it for her!