Al Rihla – Desert Disco is a collection of our dreams.  We've always loved the use of metallic thread in fabric, especially fabric for clothing.  It adds this beautiful sheen when you move.  Nur worked with local dyers and weavers in Rajasthan.  The cotton fabric was individually dyed in the traditional tie and dye technique of the region.  The result was a rainbow of fabric in our classic and new shapes.
To do the clothing justice, Noor scouted a beautiful location on a secluded Kuwaiti beach.  She and Shaikha AlQatami decided to reference the glamour of the disco era for the shoot.  The result was bright and bold images to showcase the collection.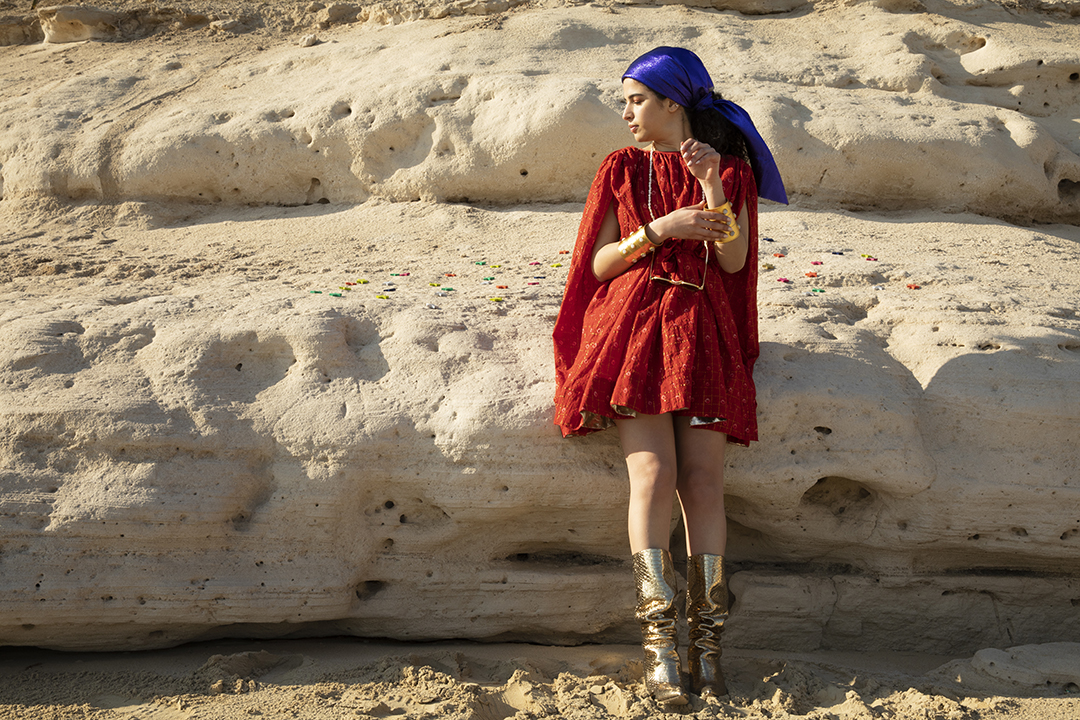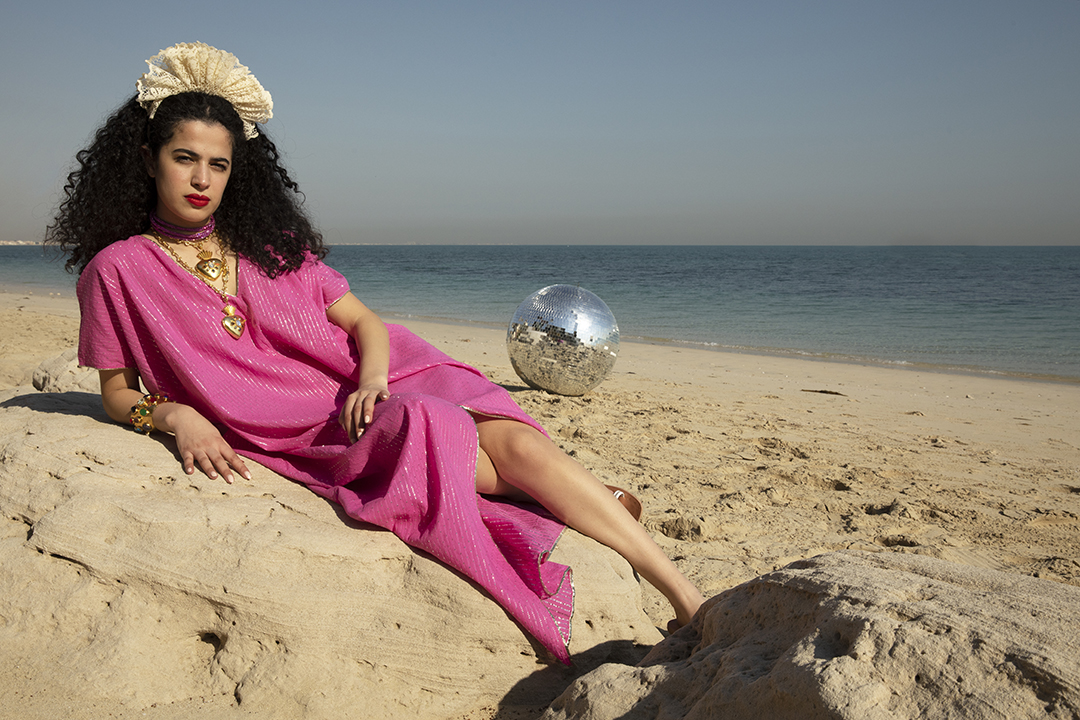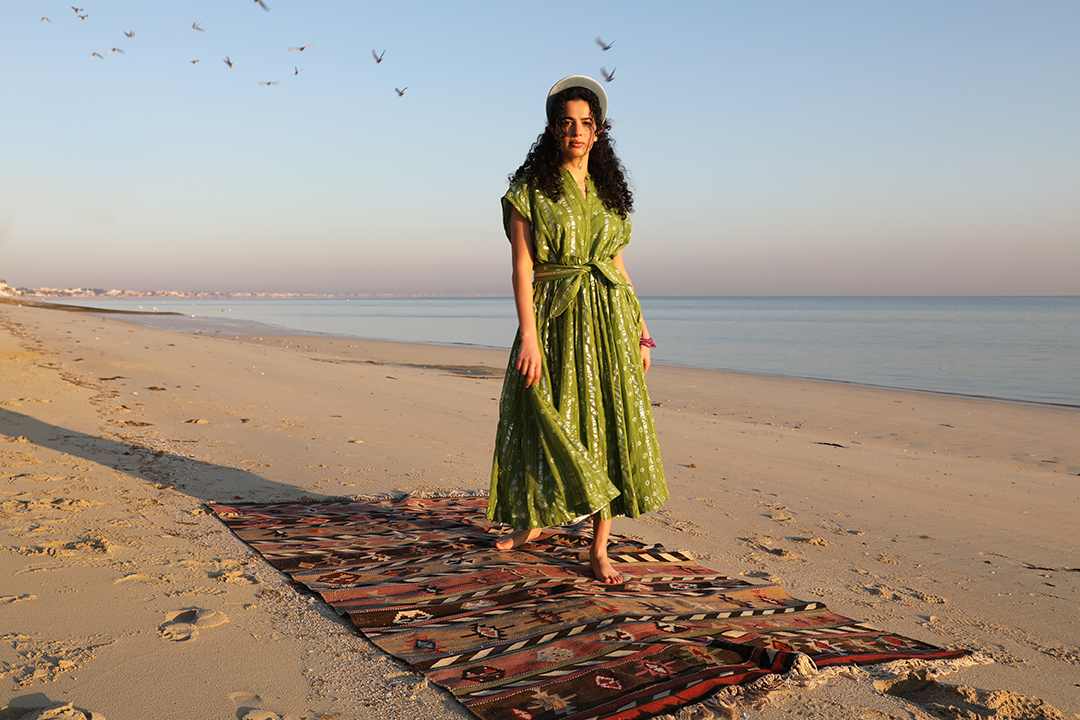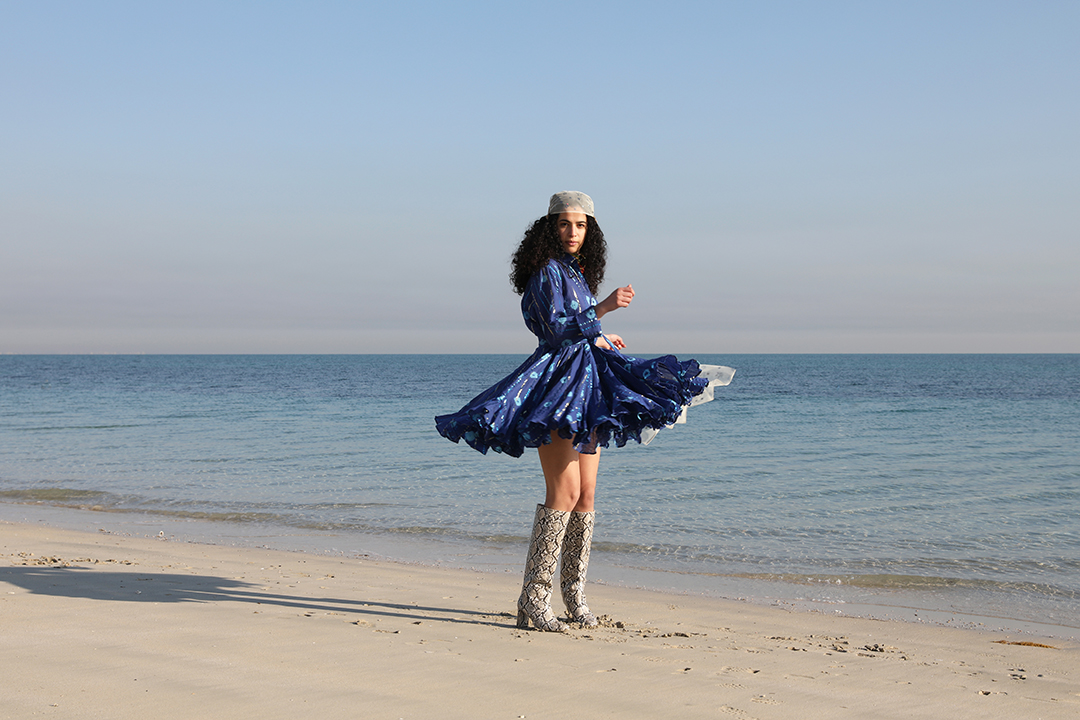 Shop the collection here.