azulī is the genitive form of the Medieval Latin lazulum, which is taken from the Arabic لازورد lāzaward, itself from the Persian لاجورد lājevard. It means "sky" or "heaven";  
Source: Wikipedia
At the age of 23, Livio moved to India where he was introduced to the country's fine crafts and the endless design possibilities its artisans provide. He has lived there ever since.  He has a passion for furniture, objects, food, horses, carpentry, anything that requires problem-solving and human hands, and is most importantly, beautifully made.  His work is a marriage of European design sensibility and a deep appreciation for Eastern aesthetics and technique.  Livio's brand 'Lazuli' was created to encompass these passions, with no concrete boundaries.  Lazuli is an ongoing experiment of noble materials and noble craft. Today Lazuli is focusing on stone and metal.  Its primary collection explores the famous stone carving techniques of Rajasthan. Livio chose to use the stone Alabaster for its translucency and luminescence. 
At the age of 19, Livio went on an adventure with his brother, Lorenzo. They left their home in Paris for Uzbekistan where they purchased three stallions at a horse market in Osh, a city actually situated just at the border with Kazakhstan, and began to ride with the intention of traversing the country following the Silk Route. The entire trip took them three months and covered over 1000 km. 
This trip would dramatically shape Livio's design sensibility and approach to life.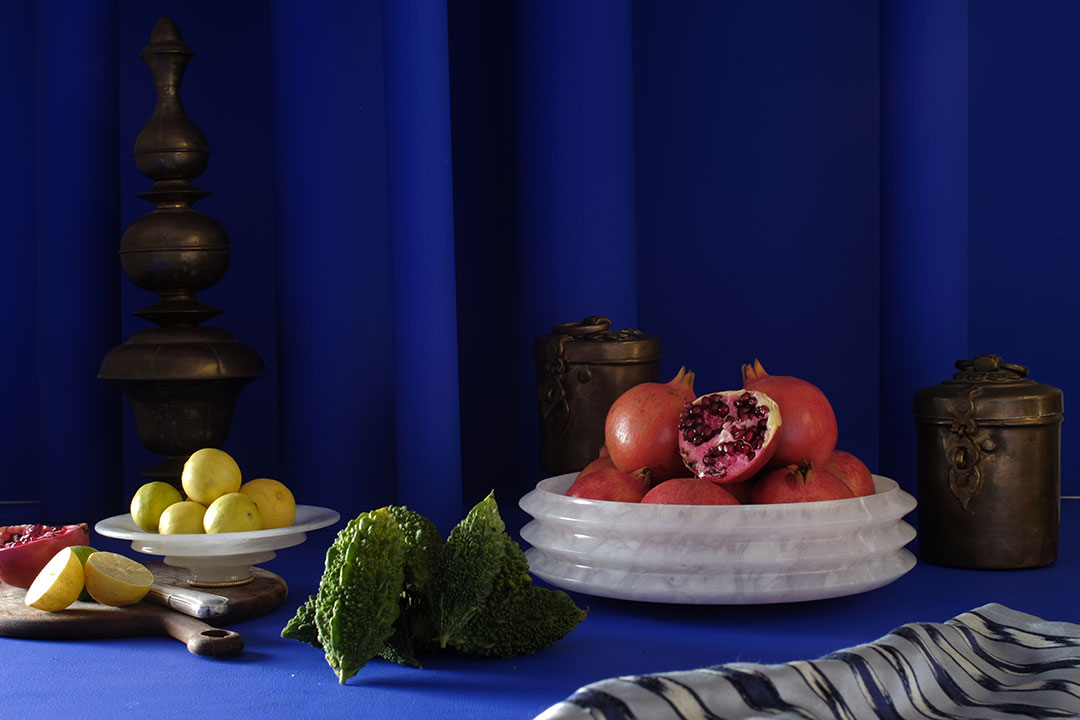 Lazuli's first collection is an ode to the beautiful people Livio and his brother encountered during their adventure. Strangers who welcomed them into their homes made room for them on their fields, hosted them in their huts, always curious to find out more about these two young riders, from where they came from and where they were headed to, offering them succulent fruits, fresh bread, and local delicacies. Always Insist that they stay longer.
Livio remembers the altruistic hospitality they were subject to be the most moving element of their trip, 
Here is Lazuli's first collection of beautiful hand-spun Alabaster bowls, ready to be generously filled with delicacies to offer and share. Each bowl is named after one of the cities Livio visited during his trip to Uzbekistan. 
Shop our curated collection of Lazuli here.
Nur