Ingredients:
3 eggs 
Dijion Mustard
Sunflower Oil ( a lot )
Lemon juice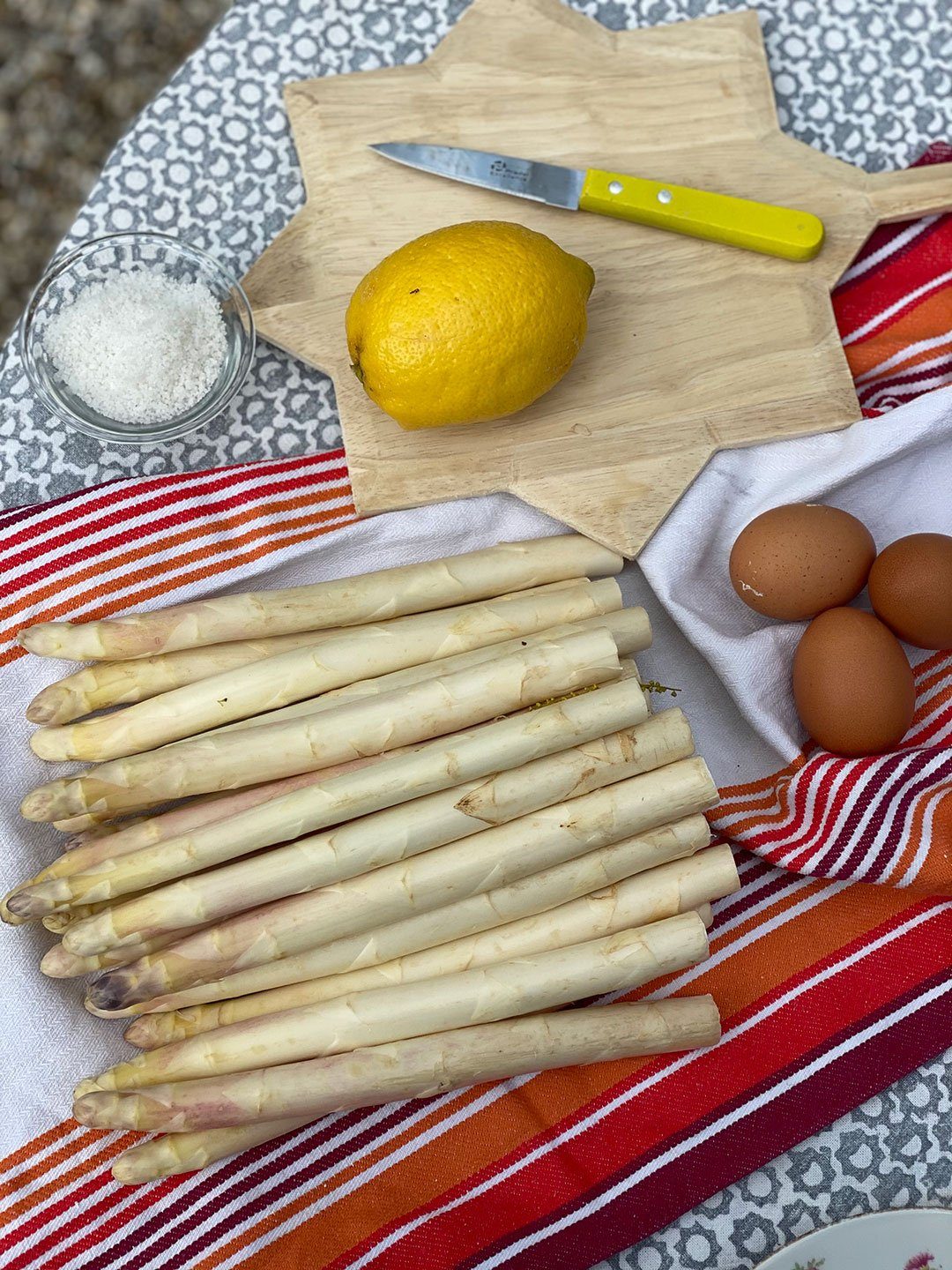 Method :
STEP 1 
Tip the egg yolks and mustard into a bowl, season with salt and pepper and whisk together until completely combined. Whisking constantly, drizzle a small drop of oil and whisk until completely combined, then drizzle a little more and continue to drizzle a little at a time until the yolks and oil combine and start to thicken. Once you're confident the oil and eggs are coming together you can add a little more oil at a time, but be patient, as adding the oil too quickly will cause the mayonnaise to split and curdle. 
STEP 2 
Once all the oil has been whisked into the eggs and you have a thick, spoonable mayonnaise, whisk in the lemon juice and season to taste.
The secret family trick:
Whisk the egg whites until stiff.
Mix the mayonnaise to the egg whites slowly.  
Make a cloud of mayonnaise!
Enjoy!
*Don't be afraid to add more sunflower oil!
Livio
Shop Table Cloths here.