We met the wonderful Maha before we launched ecru, when Nur was giving a lecture on importance of patronage during a Nuqat conference in 2012.  It was hosted by Dar Al Athar al-Islamiyah, where Maha is a Docent & Educator.  We immediately clicked with her and could see her passion towards her work and the Dar.  When we launched our first collection, By the Sea, in 2013 she immediately became a supporting customer and muse. Always immaculately dressed, we were excited by the innovative way she incorporated ecru in her wardrobe.  Below is a beautiful story of images representing how Maha incorporated the three gifts into her life.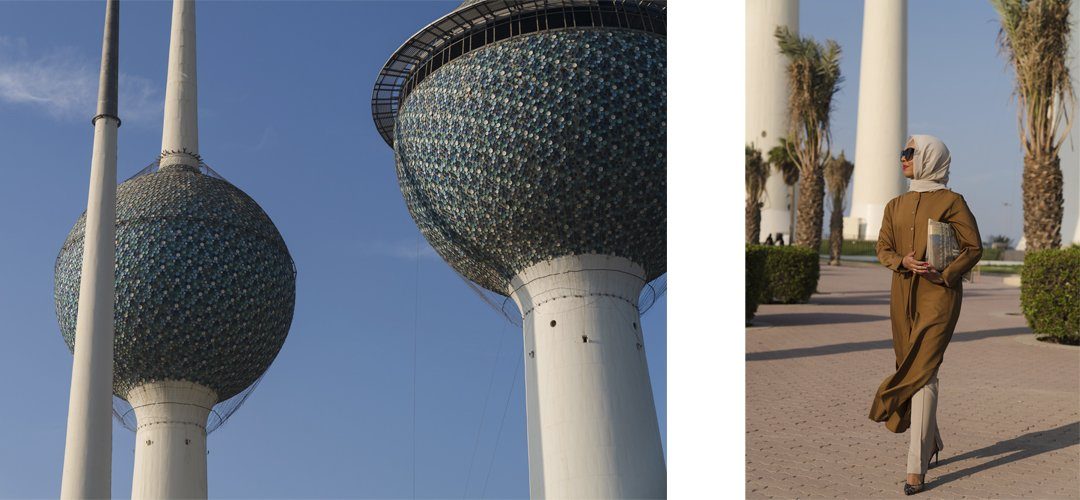 My bag is where I carry my world.  Ever since I've tried to explore the path of minimalism, I go after the size that can take just enough of what I need to get me through the day equipped and light as well. This pouch comes in the most perfect size, and that delicate golden Sadu pattern against that ivory see-through net can blends perfectly with my wardrobe and I love how I can carry a piece of Sadu pattern with me in the most contemporary functional manner.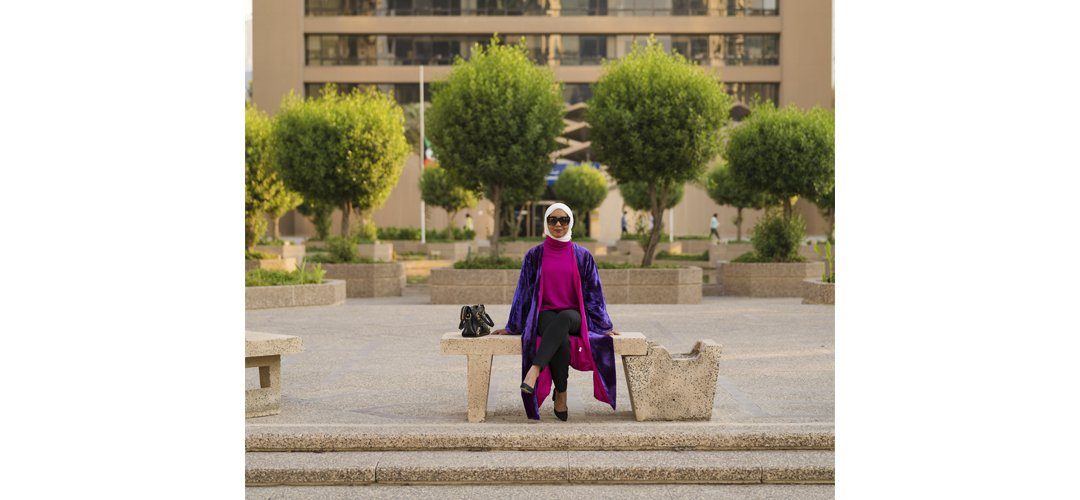 I'm a super fan of ecru's coats, I can't wait for the weather to get a bit cooler to be in one, they give me so much comfort and confidence.  Once I'm in one I don't have to worry about how I look for the rest of the day that I actually used couple of them during my road trip last winter. And now with this new addition, I'm obsessed by that majestic purple, bold and soft at the same time.  It demands a party but for the time being I will be enjoying it with a casual white shirt and jeans to bring joy to my daily errands.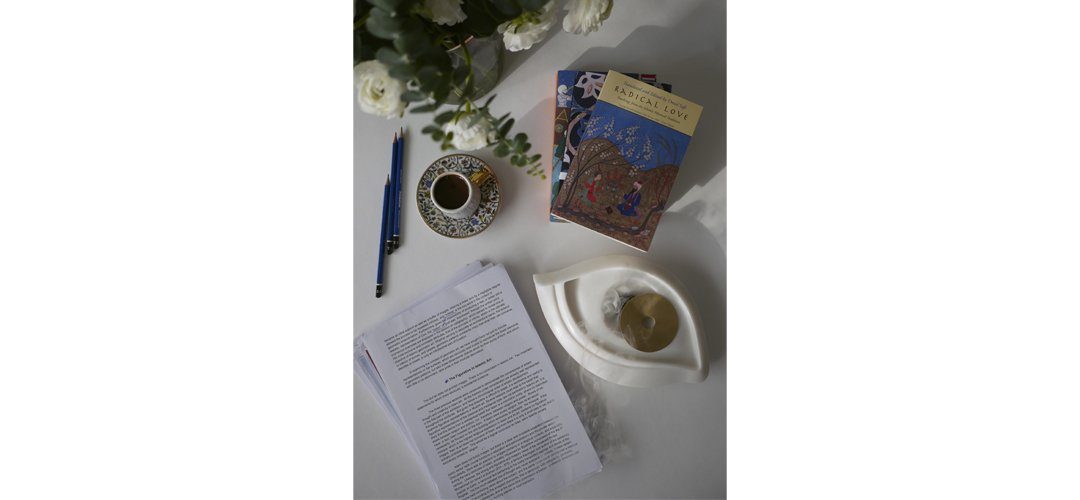 To me bukhor is a fundamental part of my everyday life, it's a companion to my morning coffee.  A very personal time, to summon my thoughts, and embrace a new day with beauty.  It's there each afternoon with my afternoon coffee bringing peace and tranquility after a long day so I'm ready to receive more beauty as I dive in my books and research. I love this mubkhar because of all the different songs it keeps reminding of, the first time I saw it I remembered Mohammed Abdu's song, اختلفنا since eyes are a prominent theme in poetry. I'll be enjoying the passing thoughts it shall bring to my mind.
You can find more information about Maha here.  
Shop our gift collection here.  
(Images courtesy of Maha Alessa)