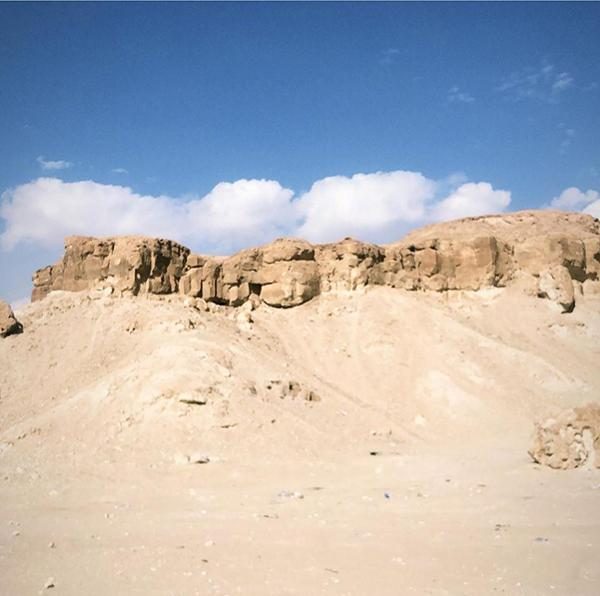 Today we are back at the Kuwaiti desert to make bread that is usually made at the neighborhood baker, but Sara is teaching us to make it at home.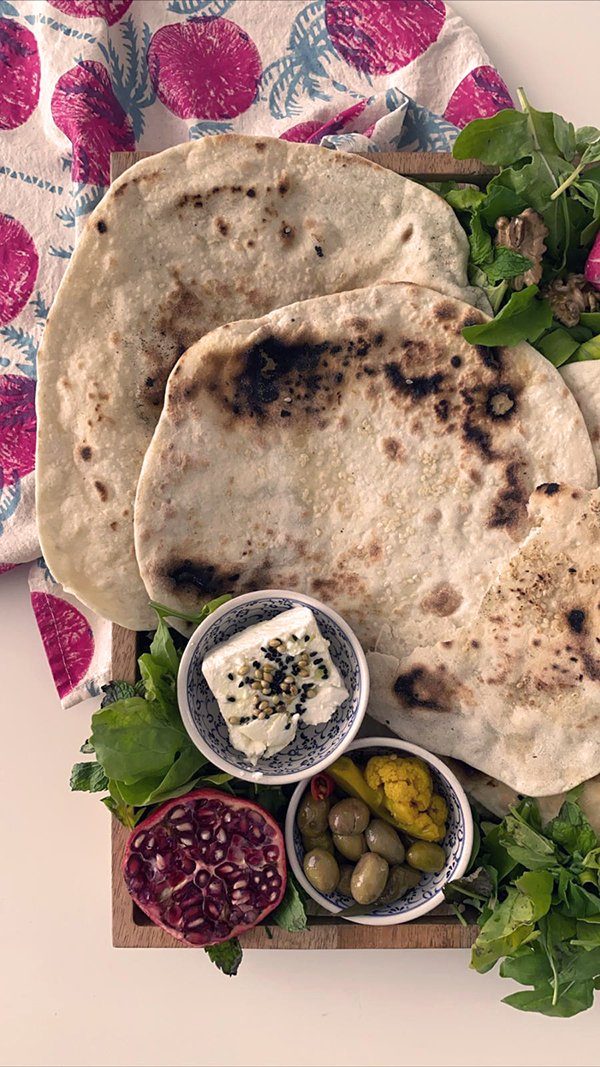 Bread Recipe:
Ingredients:
3 1/2 cups four
1 1/4 cups water
1 tsp salt
1 tsp instant yeast
1 tbs sugar
1/4 cup warm water
1 tsp sesame
Tools:
Rolling pin
Cloth
Pan lid
Wok or flat pan
Mixer with dough attachment (if available)
Making the yeast mixture:
Incorporate the 1/4 cup warm water with the yeast and sugar let it rise for a few minutes.
For the dough:
Add the salt to the flour.
Add the water and the yeast mixture and mix together when the dough forms knead by hand. Once it's shaping cover with a damp towel for 30-60 min.
In the meantime, create a little pillow that you will use to transfer the bread on. Use napkins and cloth on the hollow side of a pan cover and then secure it with a tablecloth or a kitchen towel. 
Flour the table where you will roll the dough and start to knead the dough for a few mins. Take a handful of dough and cover the remaining so it doesn't dry while you work. Create a ball and then pat it by hand before using the rolling pin to flatten. Once your dough is flattened transfer it to your makeshift pan cover pillow and sprinkle with a little water and sesame and transfer the bread to the pan or use the backside of a wok. Once bubbles occur flip the bread and keep flipping it till it's cooked through on both sides.
Et voila!
Store in a Ziplock or a bread bag to keep the bread moist.
Enjoy!
(Recipe and images courtesy of Sarah Abdulkareem)