Last winter I posted a picture of cakes, a new recipe from Half Baked Harvest, and got private messages from both Nada and Noor complaining that I didn't send them any.  I do not blame them, because these cakes are the perfect winter dessert.  I promised them that I would make them a batch.  A few days ago, I got together with Nada to bake these cakes.  What makes the cake so special is the apple cider or juice and the spice mix of nutmeg, ginger, and cinnamon.  While baking the kitchen smelled so good.  After the cakes are baked, I dusted them with cinnamon and cardamom.  Nada couldn't wait for them to cool down and had them fresh off the oven.  I didn't forget Noor, I made sure to send her a batch. These are a perfect dessert to bake if you are invited to a holiday party, or you just wanted to relax on the couch to watch your favorite holiday movie.  
Recipe adjusted from Half Baked Harvest: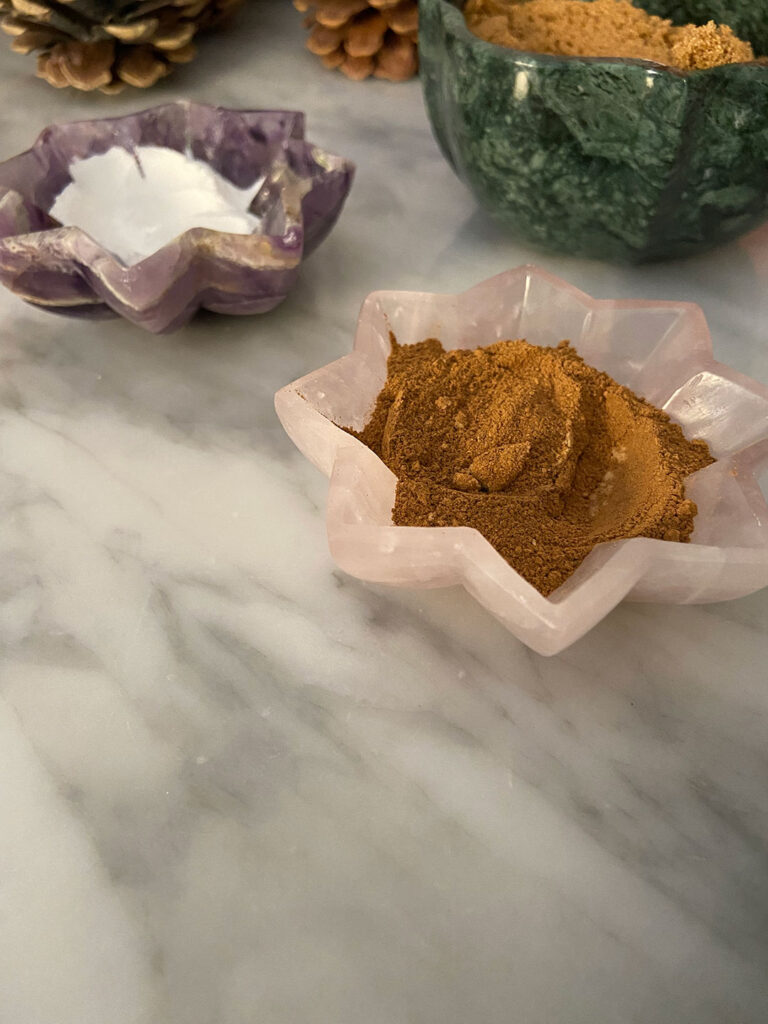 Ingredients
1 1/2 cups apple juice
4 tablespoon salted butter, melted
2 teaspoons vanilla extract
2 large eggs, at room temperature
1/3 cup apple sauce  
1/2 cup packed brown sugar
1 1/2 teaspoon baking powder
1 teaspoon ground cinnamon
1/2 teaspoon ground nutmeg
1/4 teaspoon ground sugar
1/2 teaspoon kosher salt
Cinnamon Sugar Coating
6 tablespoons salted butter
1/2 cup granulated sugar
2 teaspoons ground cinnamon
1/4 teaspoon cardamon
Instructions
1. Preheat oven to 177 degrees C. Grease 15-16 mini bundt pan, which can be found in William Sanoma or any cooking supply store,  or cupcake pan molds with butter.
2. Bring the apple juice to a boil over high heat. Reduce the heat and simmer 10-15 minutes or until reduced to about 3/4 cup. Remove from the heat. Let cool 5.
3. In a large mixing bowl. I used the bowl of my stand mixer, with the whisk extension. Stir together 3/4 cup boiled juice, melted butter, eggs, apple sauce, vanilla, and brown sugar until combined. Add the flour, baking powder, cinnamon, nutmeg, ginger, and salt, mix until just combined.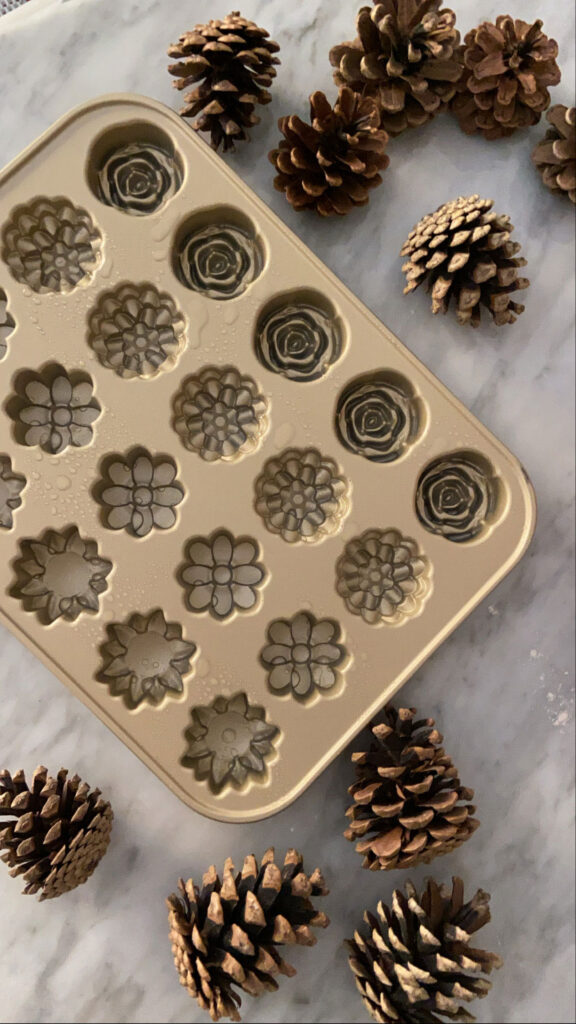 4. Divide the batter evenly among the prepared pans, filling 2/3 the way full. Transfer to the oven and bake 10-13 minutes, depending on how hot your oven gets, until the tops are just set. Remove and let cool for 5 minutes, then invert the cakes onto a cooling rack.
5. While the cake is baking you can start to make the coating. Add the butter to a skillet or saucepan and set over medium heat. Allow the butter to brown until it smells toasted and is a deep golden color, about 3-4 minutes. Remove from the heat. Combine the granulated sugar, cinnamon, and cardamom in a shallow bowl.
6. Brush each warm cake with browned butter, then roll (generously) through the cinnamon sugar.  Enjoy warm or at room temperature.