Where do we see moments of your personality in the ecru collections?
I would say whenever you find a little detail with a bit of tongue in cheek, or is a little fun and lighthearted. A hand closure for a necklace, eyes or palms etched on your tall glasses, the eye mubkhar. The wild prints, the oversized marble hands. However, I would say the marble juicer will forever be the piece that I am the most proud of. You can find a little bit of all of us in all of our pieces.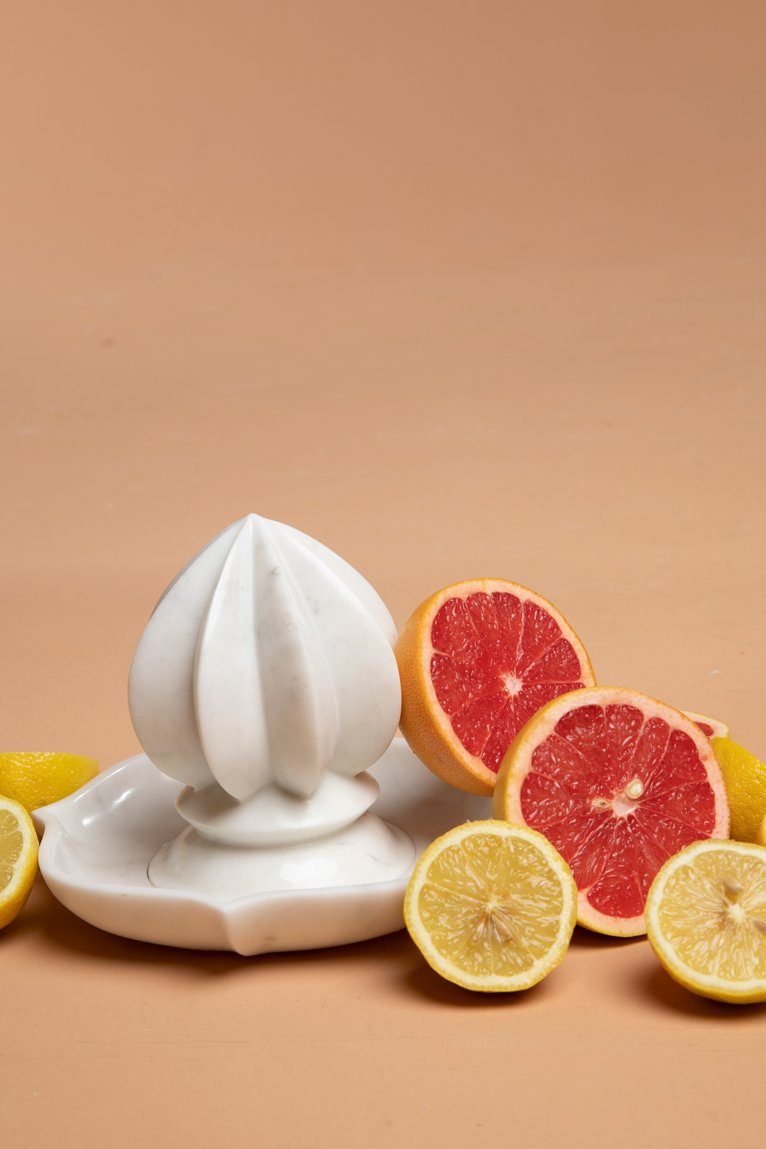 Which color best describes your personality? What does it make you feel and how do you use it in your daily life?
I never met a color I didn't like. Even sad colors can be redefined when placed next to others. Vibrant colors can change my mood completely, making me happy, in love or even angry! 
I know that when I work on interiors I always use a neutral base. Something that feels clean and fresh before I begin to layer on the colors. Colors effect me so much so that I find it difficult to sleep in a room when the walls are not a warm white. 
I have had our new showroom in Jaipur painted in different shades of sand, from yellow sand to pink sand, because it reminds me of the city itself and it's a base that holds almost all colors perfectly. I can not wait until it opens!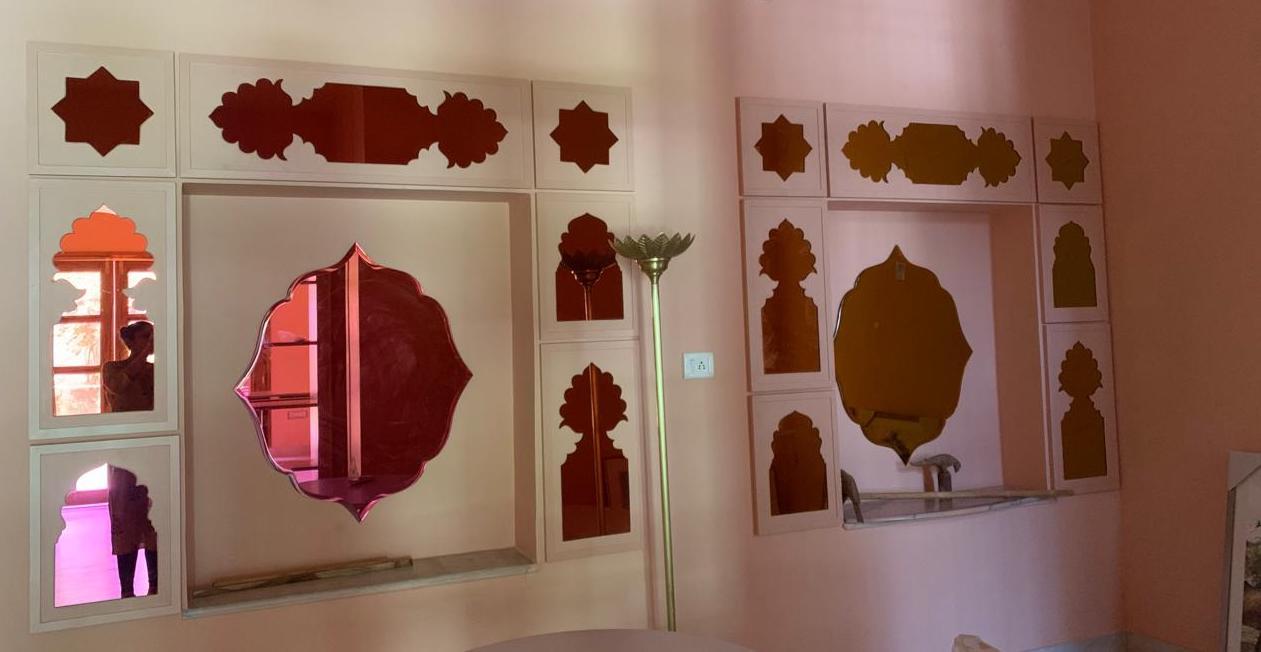 Please list 6 instagram accounts that inspire you.
Drouot Paris – this Parisian auction house is a treasure trove, fun to discover their lots 
Middle East Archive –  a bank of inspiration 
Tigre Sounds – to discover mad music from around the World
The Carton – because it revolves around food! 
Gem Fletcher – The Messy Truth – because it's always interesting 
Cabana Magazine – it's just so well curated 
Where was a place you visited that truly shaped you?
If I had to only choose one I would have to prioritize Jaipur. When I first moved in 2006 I lived on the second floor of a house that overlooked Jaipur's largest slum. The slums of Jaipur are sadly very well hidden. Tourists will never stumble upon them or have to face them like they do in other cities like Bombay or Kolkata. I remember looking in on my neighbors and being amazed by the level of beauty in a place that was, and is, so extremely unforgiving. Indians have an innate need for beauty in design and color, it is not the asset of privilege, it comes naturally and sometimes as a means of survival. After settling a base in India at 21 my life has most definitely taken a different shape than had I chosen to live most of the year some where else.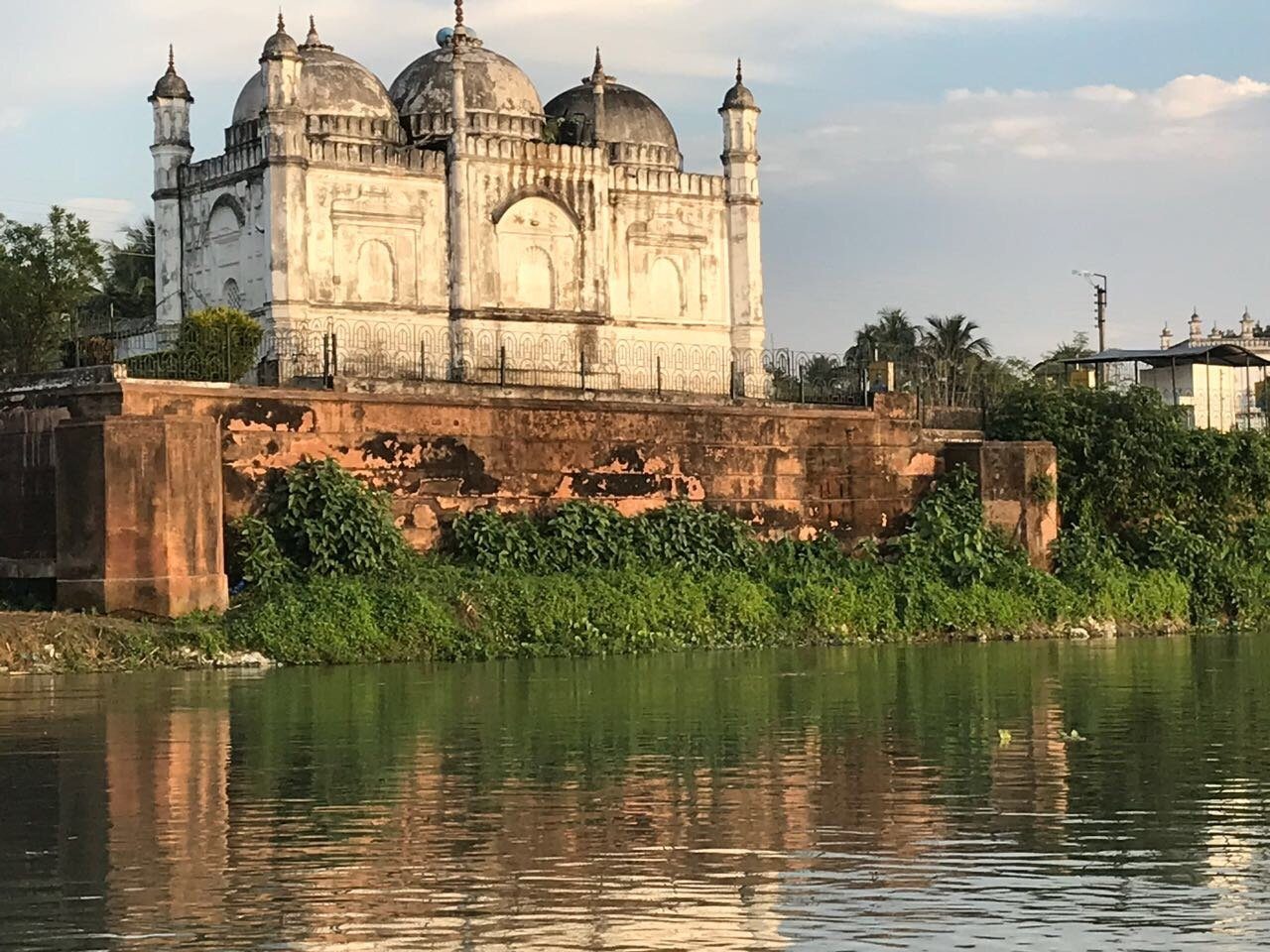 What is your ideal menu for a wonderful meal with friends?
It depends where! Kuwait would be our home staples, a table full my favorite dishes that we've grown up with, kibbeh bi saniyeh, Adele's recipe for artichoke hearts with chickpeas, fatte betinjan, muloukhiyeh, sayadieh, shishbarak, waraq anab the list goes on. Everyone serves themselves, every only once, and sits where ever they like because we've never had a dining table long enough for all the food and the guests. I miss it!!!!!
In Jaipur the dinner culture is different, people usually arrive at different times and to set food, or to bring food out, is an indication that the evening is over, one normally should eat and leave. So to avoid this issue I have food, both hot and cold, out from the get go. I usually make hummus, hummus bi awarma, mouttabal, large salads, crispy zaatar bread, Indian veg patties that I've learned to make with peas, because India has the best peas in the World (I bring all my zataar, sumac, and pomegranate molasses in my suitcase, it's a must!) In the center of the table and on our chafing dishes which keeps the food warm all night I will always have a huge bowl of rice, a large and filling vegetarian dish, so a dal or a rajma, and a slow cooked lamb, that we make either in an Indian or Lebanese way. 
In Europe its aperitivo aperitivo aperitivo all the way, I love the culture of eating many things early over drinks and then heading into a solid meal later in the night, even if you think you wont' be able to make it. Livio's white asparagus with mouselline, as well as his spicy vongole finished off by a dark praline chocolate anything…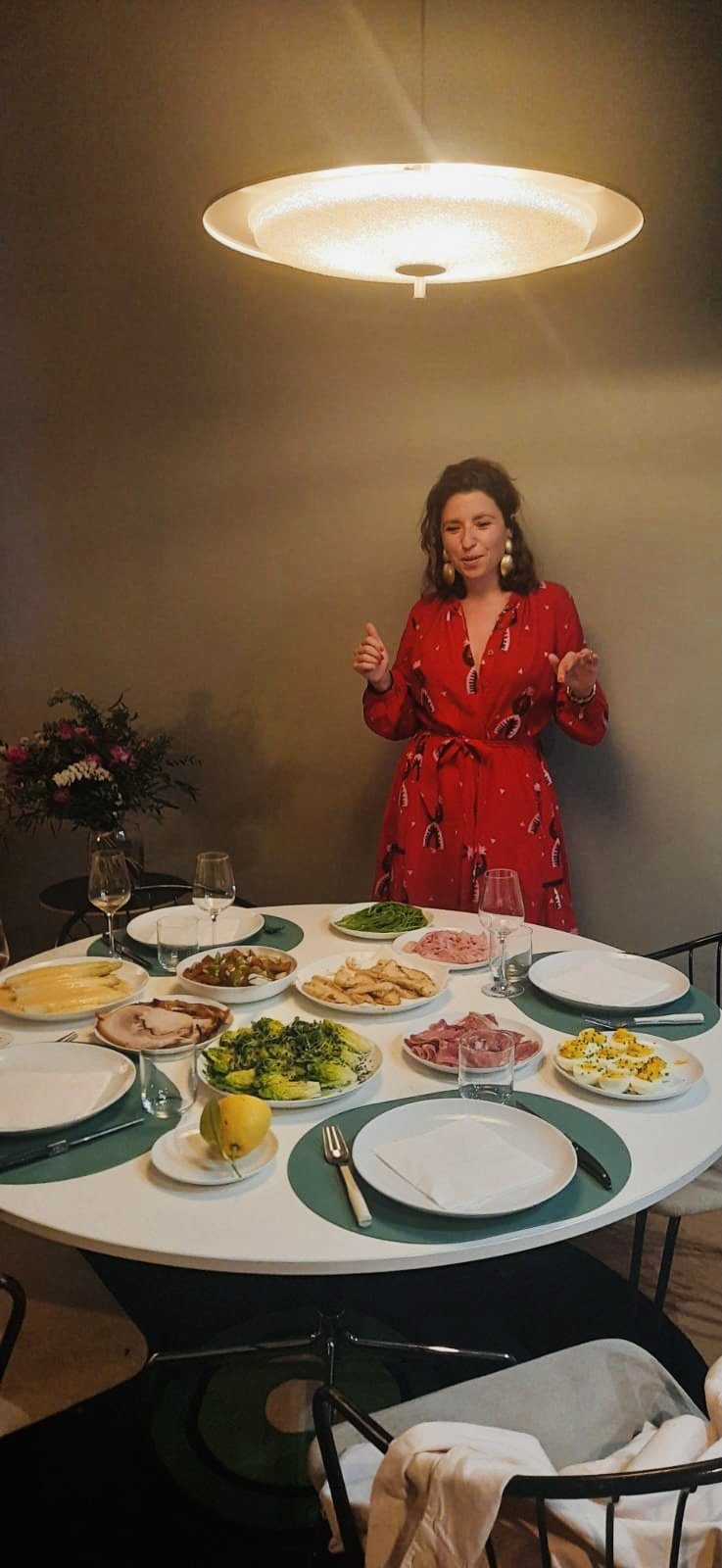 What is a moment of self indulgence you take for yourself during your day? What do you do?
I try, to fit in a walk. It's a moment of meditation for me, I try to focus on everything around me for the duration of the walk and not think about what is on my to do list. I love it, I don't always manage it but I do on most days. Its a habit I started when the pandemic first broke and it's one I'm sure to keep!