This collection was inspired by the undulating waves of the sea.  Their ripples of blue and shimmering sheen.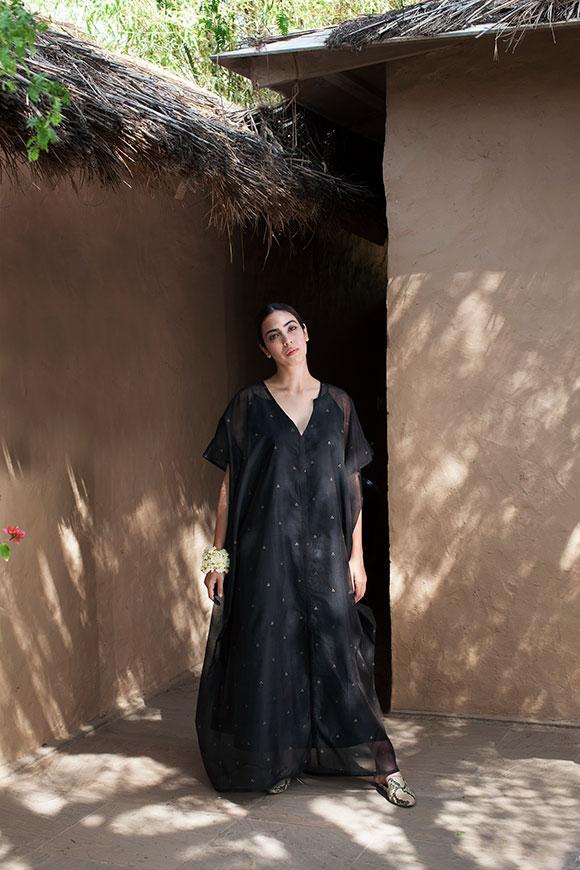 I love the textures of the sea. It can be crisp, matte or brilliant all in a fraction of a moment.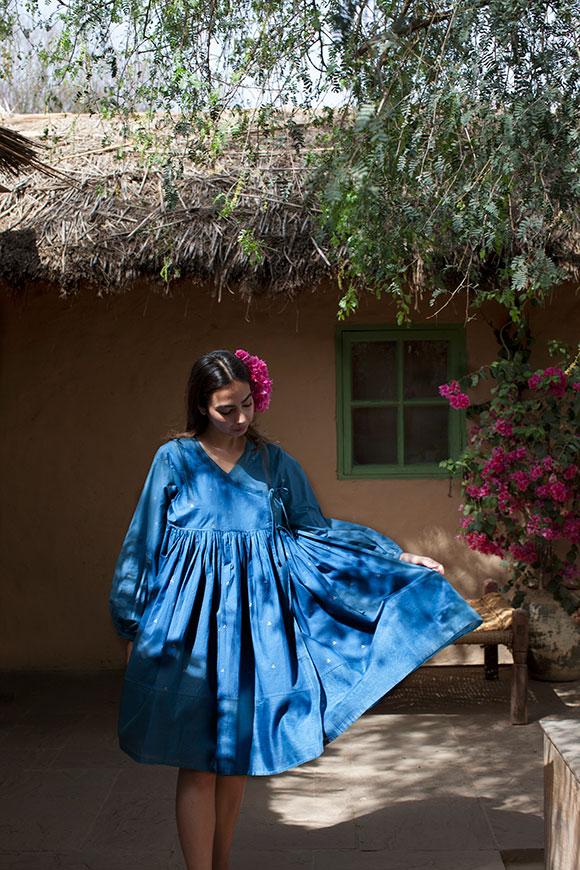 This collection of matte handblock-printed poplin and shiny chanderi emulates just that.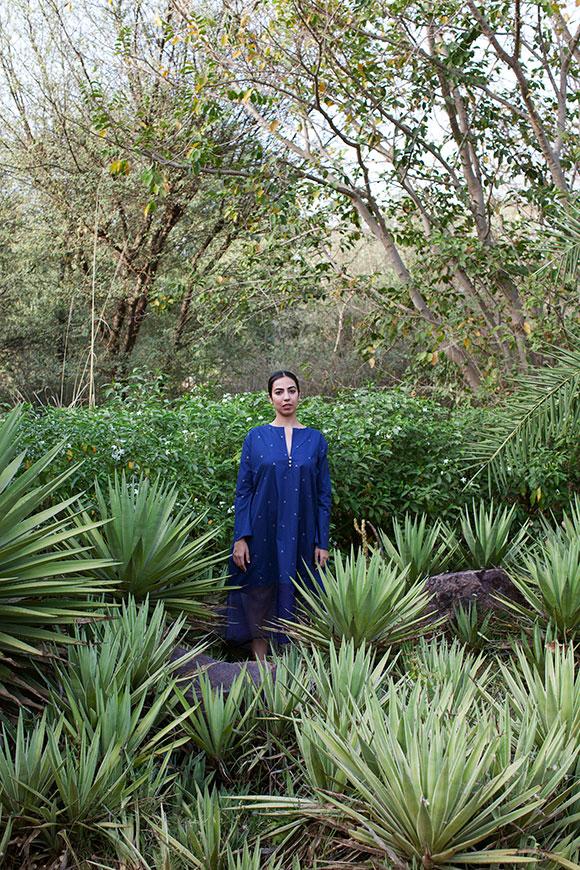 Chanderi is a historical town located in Madhya Pradesh, India responsible for a hand woven fabric of silk and cotton that is absolutely regal. It is almost transparent, airy and romantic and floats on the skin. 
Nur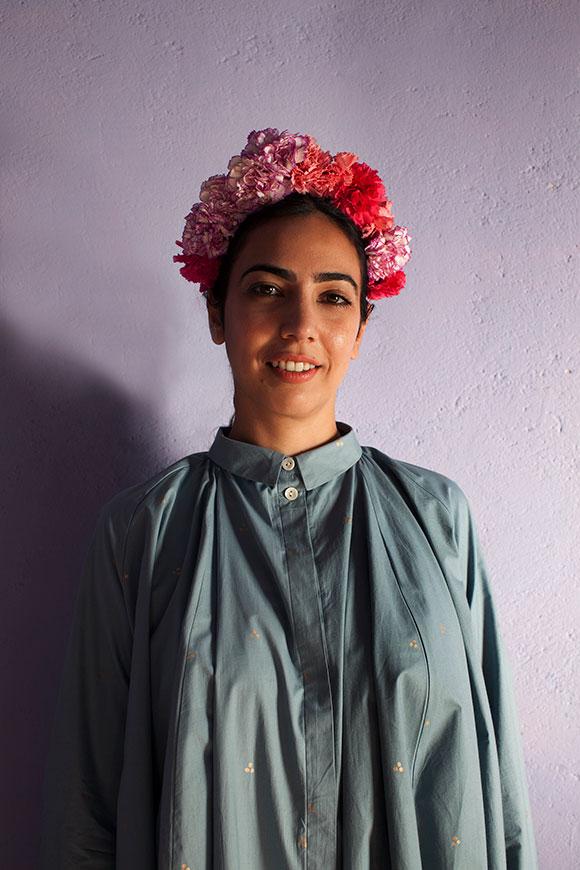 Shop the noon collection here. 
Image by Prarthna Singh