Feeding loved ones and and setting tables is a joy!  Setting different moods for different occasions is always exciting! Here are a couple of settings to create for different occasions.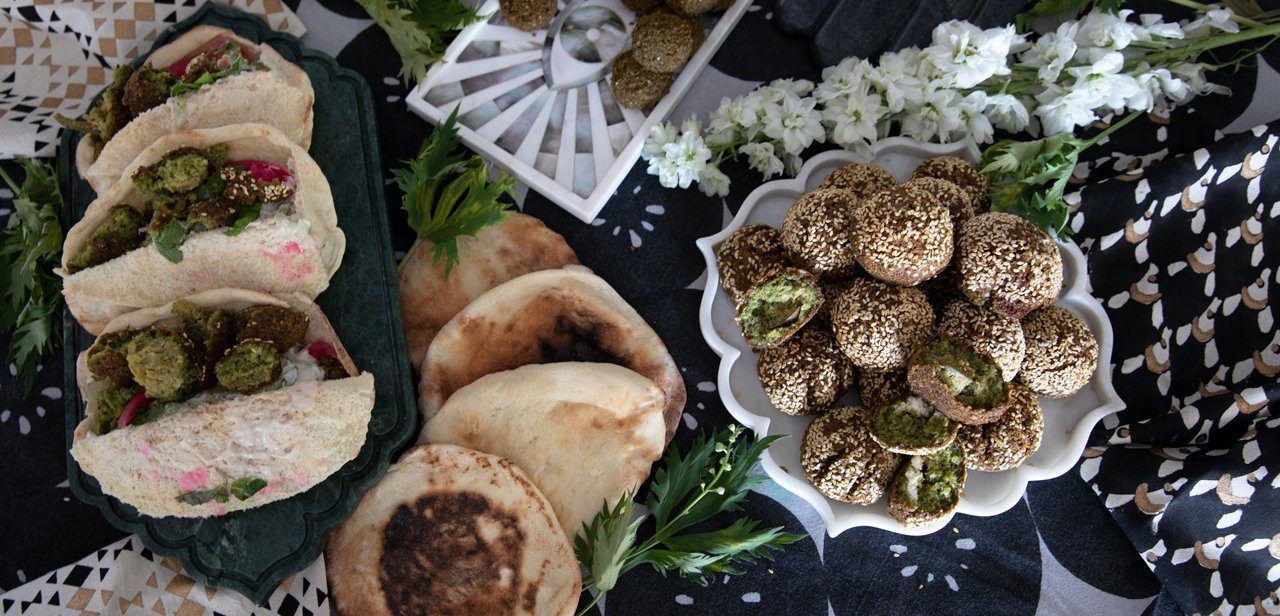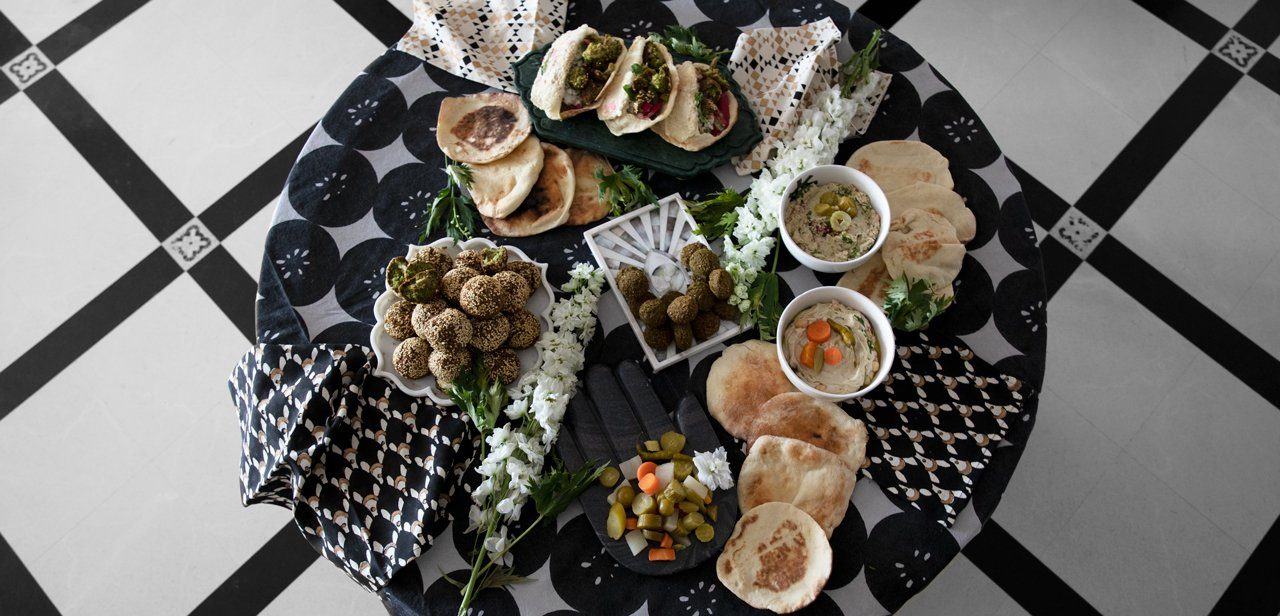 A Lebanese breakfast, with a falafel as the main dish with hummus and other mezze staples on the side.  The sandwiches take center stage on our Green Marble Arabesque Tray.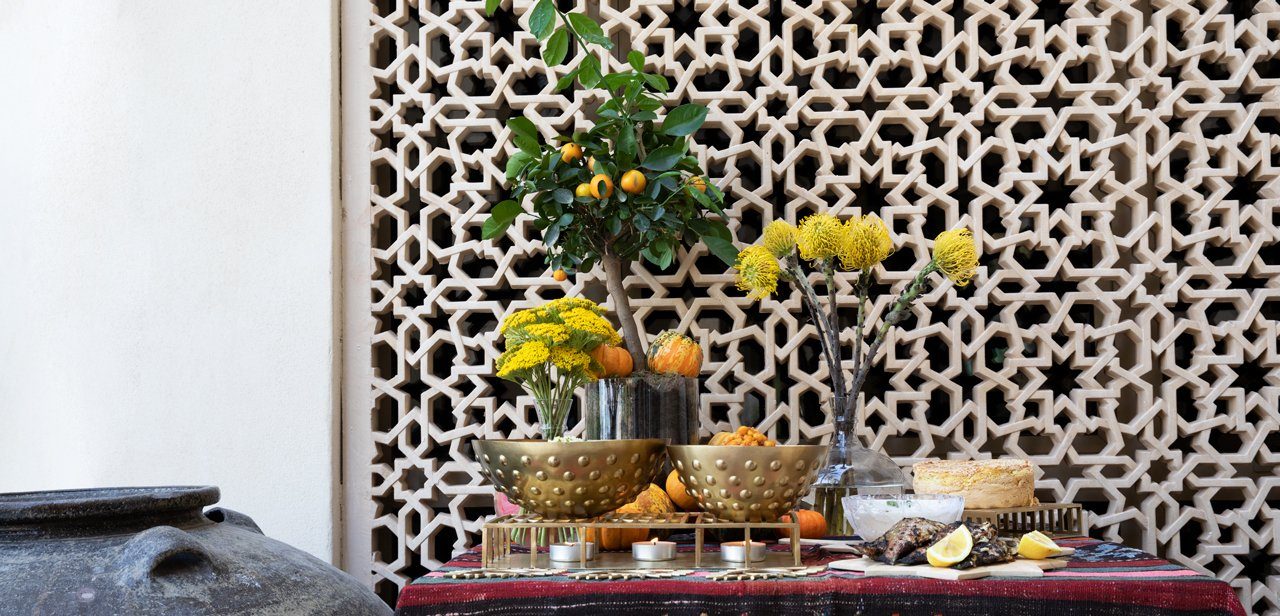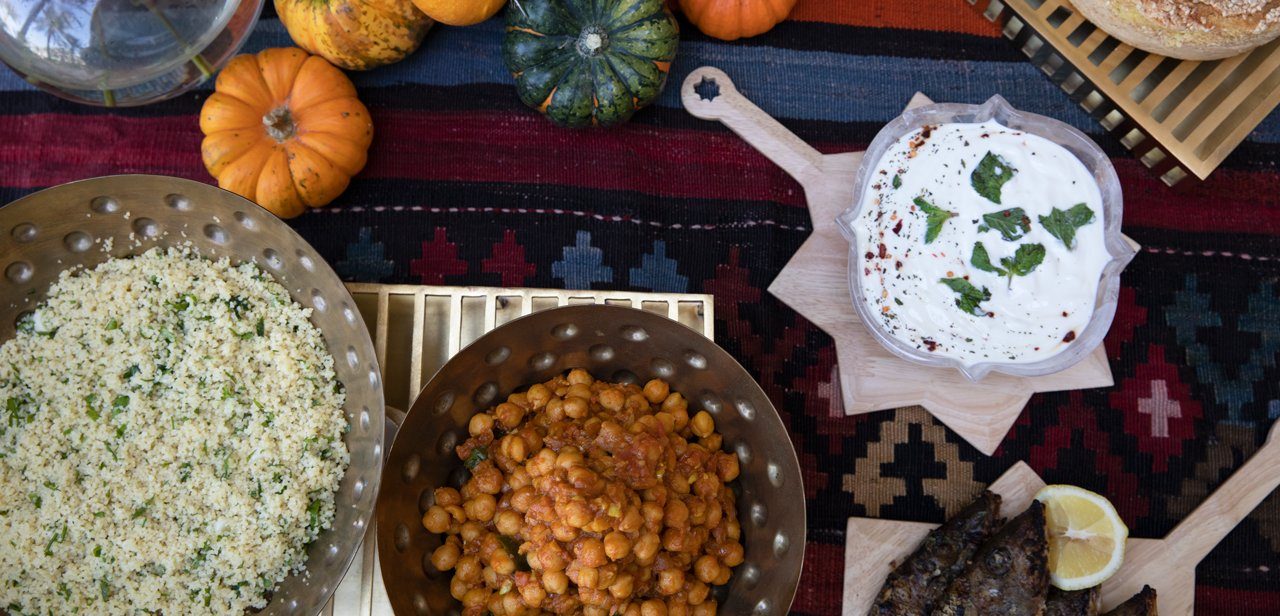 There's nothing like grilled fresh fish with sides of grains and veggies.  Food is kept warm on our Chafing Dishes.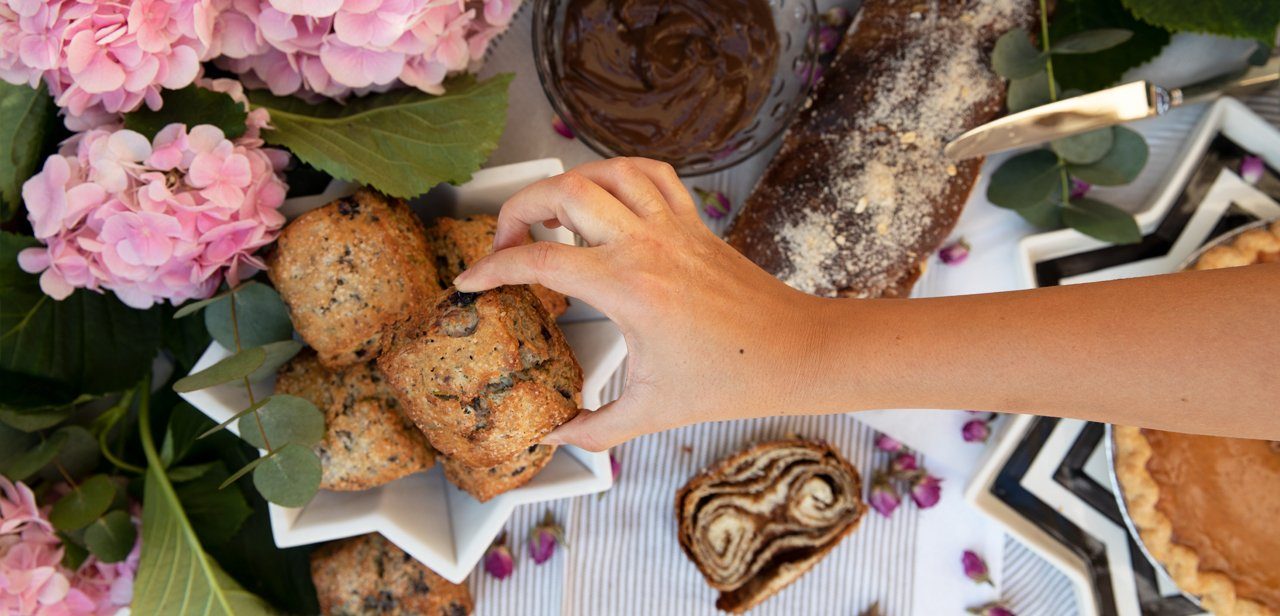 Who can say no to sweet delights!  Fresh flowers always add the perfect touch to a desert table especially around our Star Cake Stand.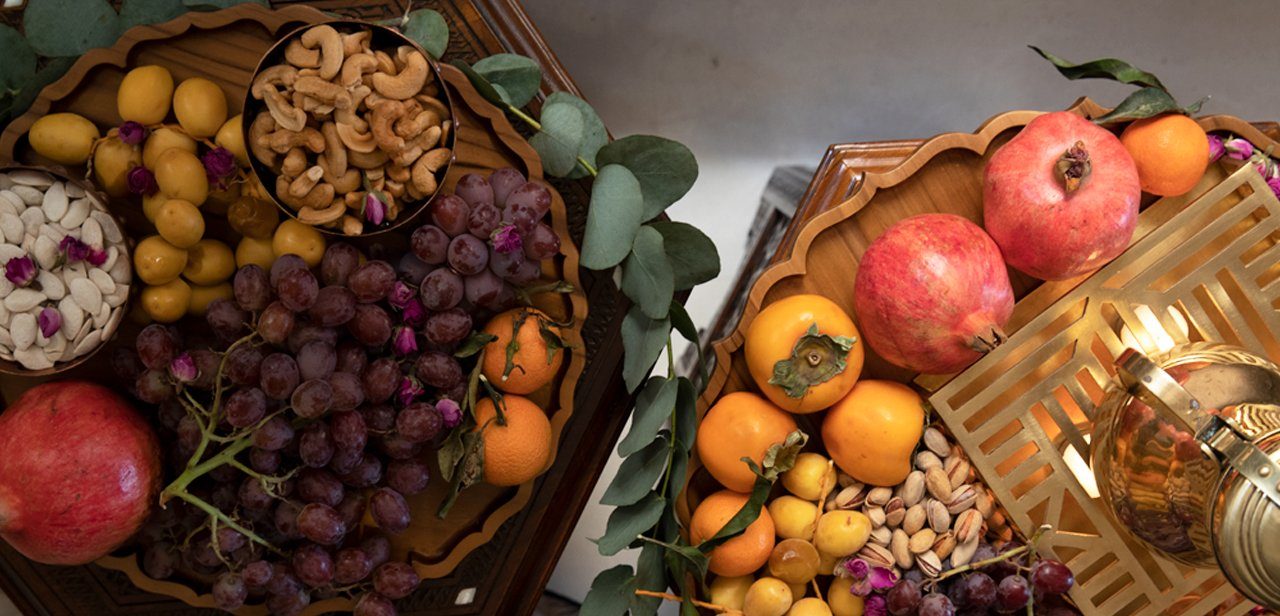 As the weather cools down, we love to have some hot tea or coffee with a tray of fruits and seeds.  The Round Arabesque Tray is the perfect nosh tray for movie night.