Here is the Jaipur home of Juliette Dumerchat, our very own Nur Kaoukji and her husband Livio Delesgues. It is a very happy home responsible for many dinners and wild parties, one of which caught the eye of Architectural Digest India' editor Greg Foster.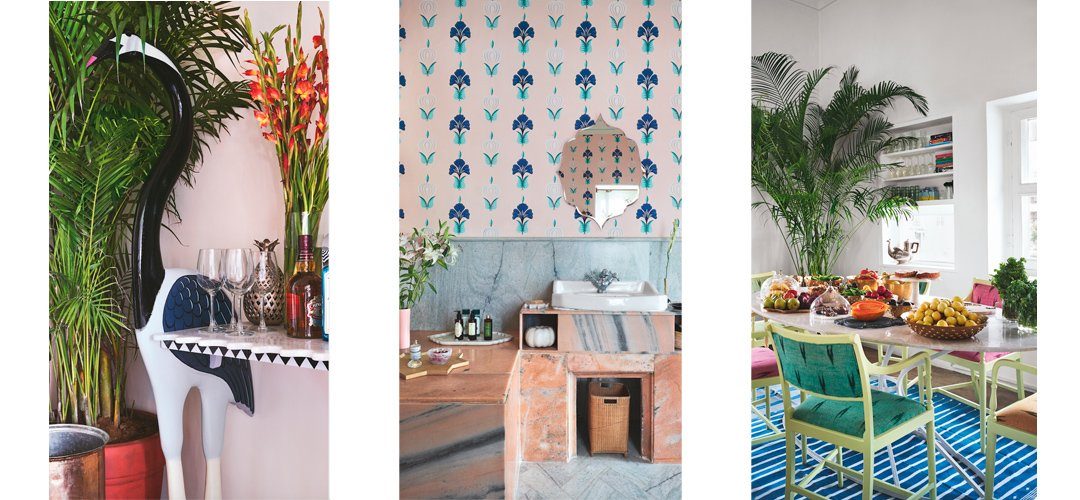 I've been lucky enough to stay at Nur's home in Barwara House more than once.  The first time I stayed with Nur in Barwara House was ten years ago.  I fell in love immediately with the magical world she and her roommates, Sophia and Deborah, have created in this beautiful flat.  I remember the delicious dinners and deep conversations we had over the kitchen table.  The second time I stayed there was after our first Pop Up shop and launch of ecru.  After three years, you can slowly see the home evolve.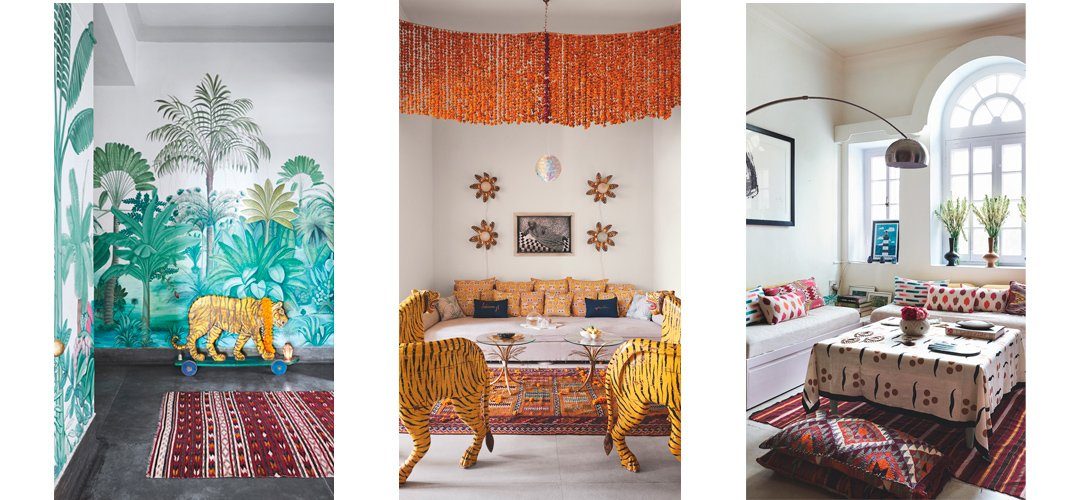 The third time I visited her in Barwara House was to celebrate her fantasitc wedding to Livio last year.  Nur, Livio, and their good friend and roommate Juliette redecorated their home to a gorgeous and inviting home.  So it is no surprise when Greg Foster, of Architectural Digest India, fell in love with the space and wanted to photograph it for the magazine.
Shop our Interiors
Hussah
(Illustration courtesy of Deborah Difiore, and Images courtesy of Bjorn Wallander for Architectural Digest India)