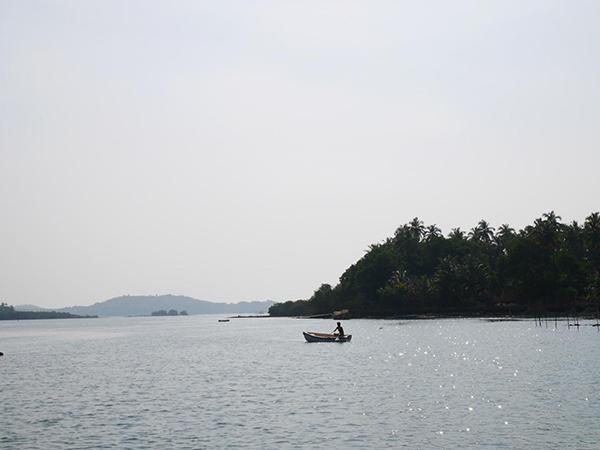 Our recipe today is from Kichu, and it is a delicious and spicy Indian Coastal Curry. 
INGREDIENTS 
For this recipe, we shall make 2 pastes. Ingredients listed below. 
 CILANTRO PASTE
Fresh Bunch of Cilantro
Green chilies – 1
GARLIC ONION PASTE
Onion – 2 Large
Garlic – 5-7 Cloves
Ginger 2 inches
Coconut Milk – 1 can
Curry Leaves – 1 full stem
Cinnamon – 1/2 bark
Mustard seeds – 1 tsp
Red Chili Powder – 1/2 tsp
Turmeric powder – 3/4 tsp
Coriander Powder – 1/2 tsp
Whole Pepper Freshly Ground – 1 tsp
Prawns – 1 cup
Salt and Lemon Juice for Seasoning
Oil – 4-6 tbsp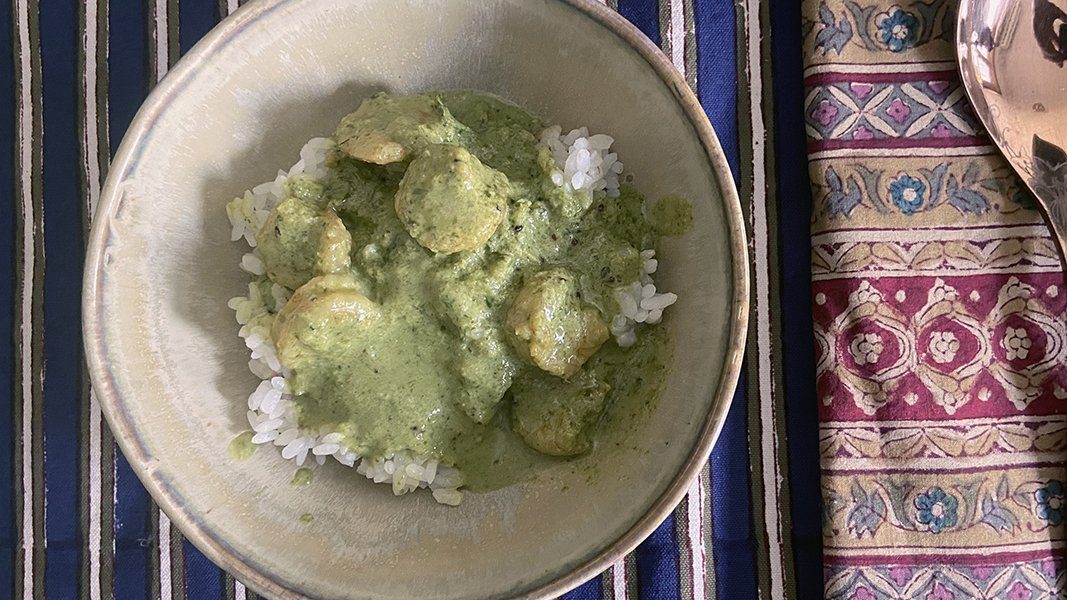 METHOD 
Add salt, turmeric, and chili to lemons and keep aside to marinate. 
Grind the bunch of Cilantro with water and set aside.
Grind the onions, garlic, and ginger to one paste. Halve the chili. For reduced spice, remove the seeds.
In a pan heat the oil. Add in mustard seeds and wait for them to pop, after which you can add the curry leaves and fry them. Add in the garlic ginger onion paste. Cook the paste in the oil and stir continuously making sure the past does not stick to the pan. The paste is to turn golden yellow. 
Add in the coriander paste and the chili powder, black pepper powder, coriander powder, and turmeric powder. Cook and stir for 3- 5 mins. 
Add the coconut milk. Stir and cook for 5 mins.
Add in the prawns and season with salt to taste.
let it simmer for 5 mins and make sure you don't overcook the prawns.
Lemon juice for seasoning. 
Serve with rice and enjoy life!!! 
 (Images and recipe courtesy of Kichu)