Growing up with grey icy, ivory, and white tones in Sweden, the most exotic and colorful places were the ones that attracted me the most.  After a short stop at a fashion school in Paris, I found myself in India.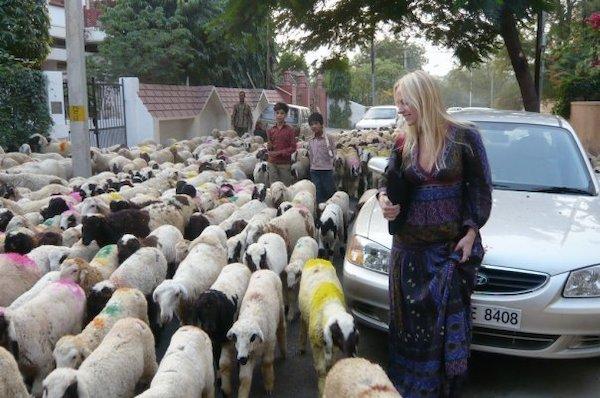 I ended up in Jaipur, to be more exact, the Pink City.  No one depicts the magic of India better than Tim Walker.  It is exactly as mad, messy, magical, and happy as it seems.  
My work with colors started when I worked for the French jewelry designer  Marie Helene De Taillac when my everyday work, was to select gemstones in perfect color nuances.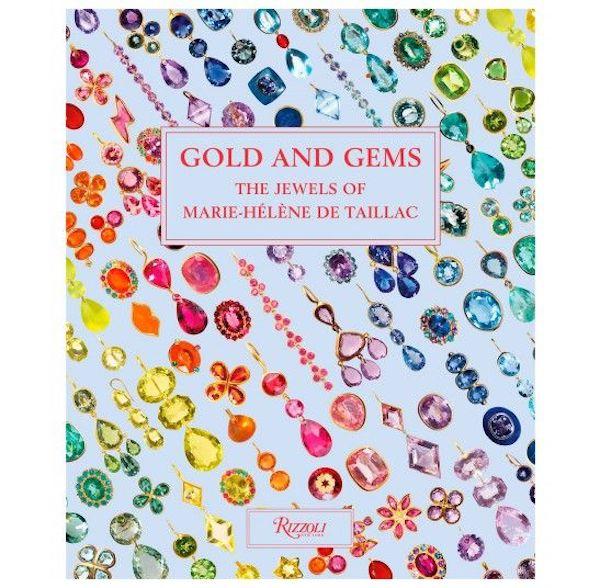 Living in our own dream palace, I met Nur and Deborah, who were great sources of encouragement and inspiration in life and work.  
The advantage of living in a city like Jaipur, for it, not only being pink, but also being filled with skillful artisans of varied crafts.  I found my passion while wandering in the streets of the bazaar, where I discovered the most beautiful embroidery technique.  That was the beginning of Sophia 203. 
Choosing a favorite color for someone who's made color into her main jobe, would be like asking for my favorite child.  But in the honor of Jaipur, the city where it all started, I would like to highlight one of my favorite colors, the nude shade.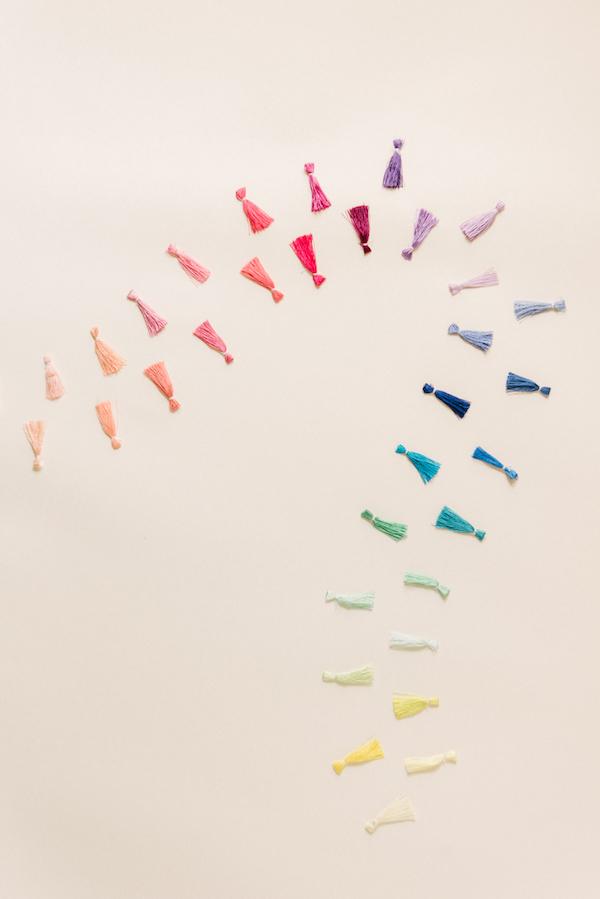 My favorite artist for the past years is Brain Calvin.  I love the way he uses color.  Whether I'm making the color placement of an ecru piece or one of my own, it usually starts with an image that gives me an idea of how I want the color harmony to be.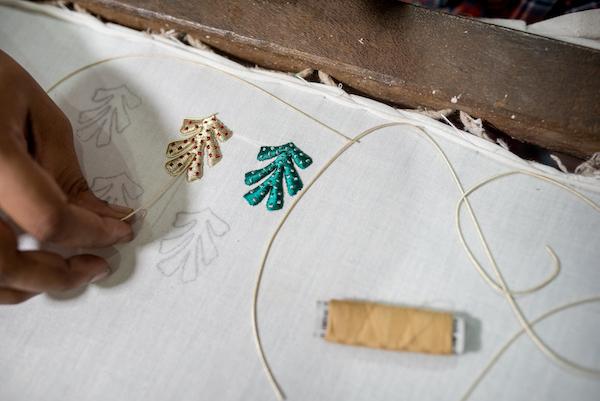 Sophia Watanabe
You can find our full collection with Sophia 203 here.