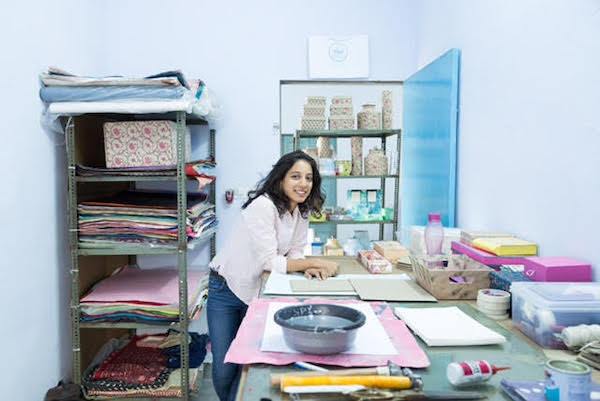 Today we are on a journey with Priti of Craft Boat.  Priti always wanted to see design as a way of life, she would train herself every day to go deeper into its fundamental elements and principles.  She believes that her role at Craft Boat, the brand that she established herself, is to facilitate a stage for the artisans which she works with to shine. For her design team to connect the dreams of other artists with the artisans. She does much more than just that we can tell you!  We worked with her on several pieces, such as the wonderful Stationery Trunks.  
You are a bit of an octopus, doing and managing so many things at the same time, can you tell us a little about yourself, what you do, and what your favorite project is.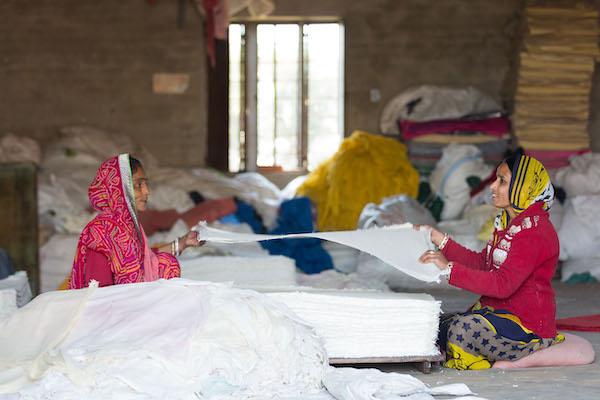 During my formative years as a student, I was fortunate to have a bend towards creative learning and use to spend a lot of time picking design/creative books/Magazine from IDEO,  EDWARD DE BONO & VIEWPOINT.  Today as I am experiencing the world of business and creative endeavors, these books and everything I learned in those early days have made me who I am and formed how I think of Craft Boat. I always wanted to see design as a way of life and everyday use to train myself to go deeper into its fundamental elements and principles.
My favorite project has been making absolute beauty with Brigitte's block printed fabric and seeing a new story altogether unfold using the Craft Boat's aesthetic. Her mentorship and eye for detail came in as a blessing.
At Craft Boat, my main role is to facilitate a stage for our artisans to create and our design team to connect the dots between the customers and the artisans.
Your quality is impeccable, how do you manage this.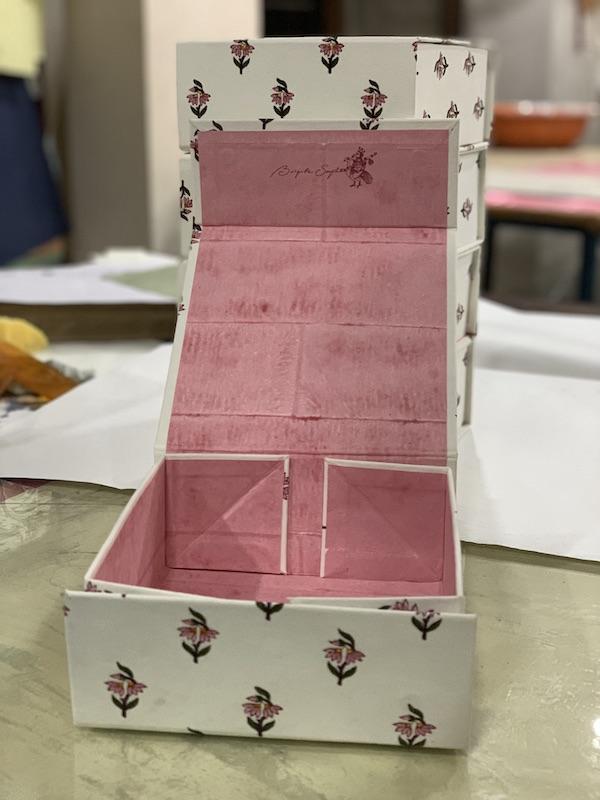 Most of this is possible because, from the initial launch of Craft Boat, the meaning of craft for me was how well something was made and presented and used. Attention to detail has been our story from the beginning and beautiful finishing comes with that. Everyone's belief just gets better. We just hope this stays.  
You've managed to set a trend with marbling which was really starting to die out in Jaipur, why did you choose marbling?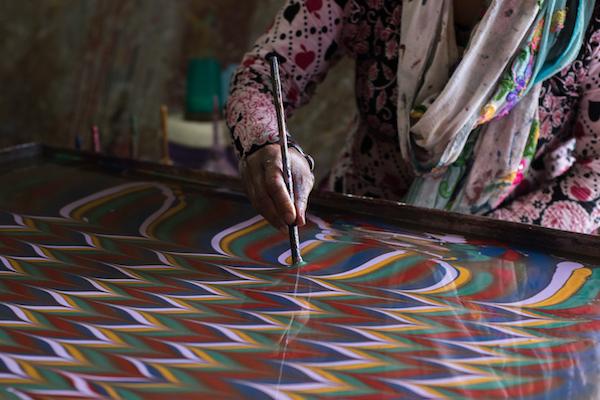 I was not aware of marbling as a process until during my everyday visit to Sanganer and scouting around many paper factories, It was introduced to me by my sample master with his colleague who is the artist behind all our marbling papers. The first time I visited his house where he makes the patterns with his family, his whole family showed me the process and I was amazed at how well they self-trained themselves in doing the craft in a very small cozy house. They certainly needed a design mind to come in and give them more energy and ideas of color stories and projects that could come to life. I immediately bought 50 sheets of various patterns from him and came home with the rolled bundle which I opened and spread in my whole house cum office then and I must have spent hours staring at this first purchase. And since then there was no stopping in my brain with ideas and possibilities with marbling.
Tomorrow we will be delving into the magical world of embroidery, with our next collaborator!