Glitz, glamour, and a club filled with palms! That was the Coconut Grove Club of the Ambassador Hotel in Los Angles.  In its heyday, from the 1920s to the 1960s, it was frequented by Hollywood's who's who of the time. 
The Coconut Grove club opened in 1921.  At the beginning, it was too small to fit the country club crowd and the wilder Hollywood crowd, so it converted to a thousand seat club.  The LA hot spot was born with many fabulous parties.  
What's not to love about a dinner club with papier mache palm trees, high ceilings lit with stars, and the biggest and best jazz bands playing music.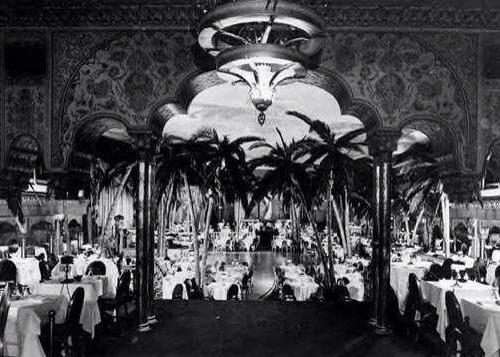 Hussah
(Images courtesy of Google Images)