Beautiful design always catches the eye, but when there is functionality to a dress you feel a stronger bond to the piece.  Claire McCardell was famous for her sophisticated and functionally designed clothes, which was a reflection of American women's needs in the 1940s and 1950s.  
Considered to be the founder of American ready-to-wear fashion, McCardell felt it was necessary to make clothes both comfortable and feminine.  She felt that a woman when comfortable in what she wore can be quite elegant, and stated: "clothes may make the woman, but the woman can also make the clothes."  
Her design aesthetic of "casual elegance" is one of our mottos here at ecru, because life is all about the simple luxuries.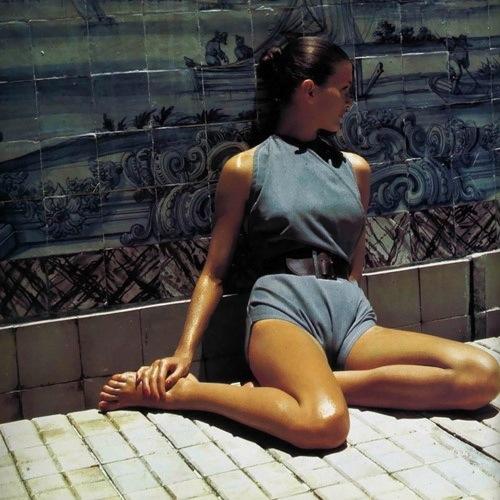 Hussah
(Images courtesy of Pinterest)